USD $253-$410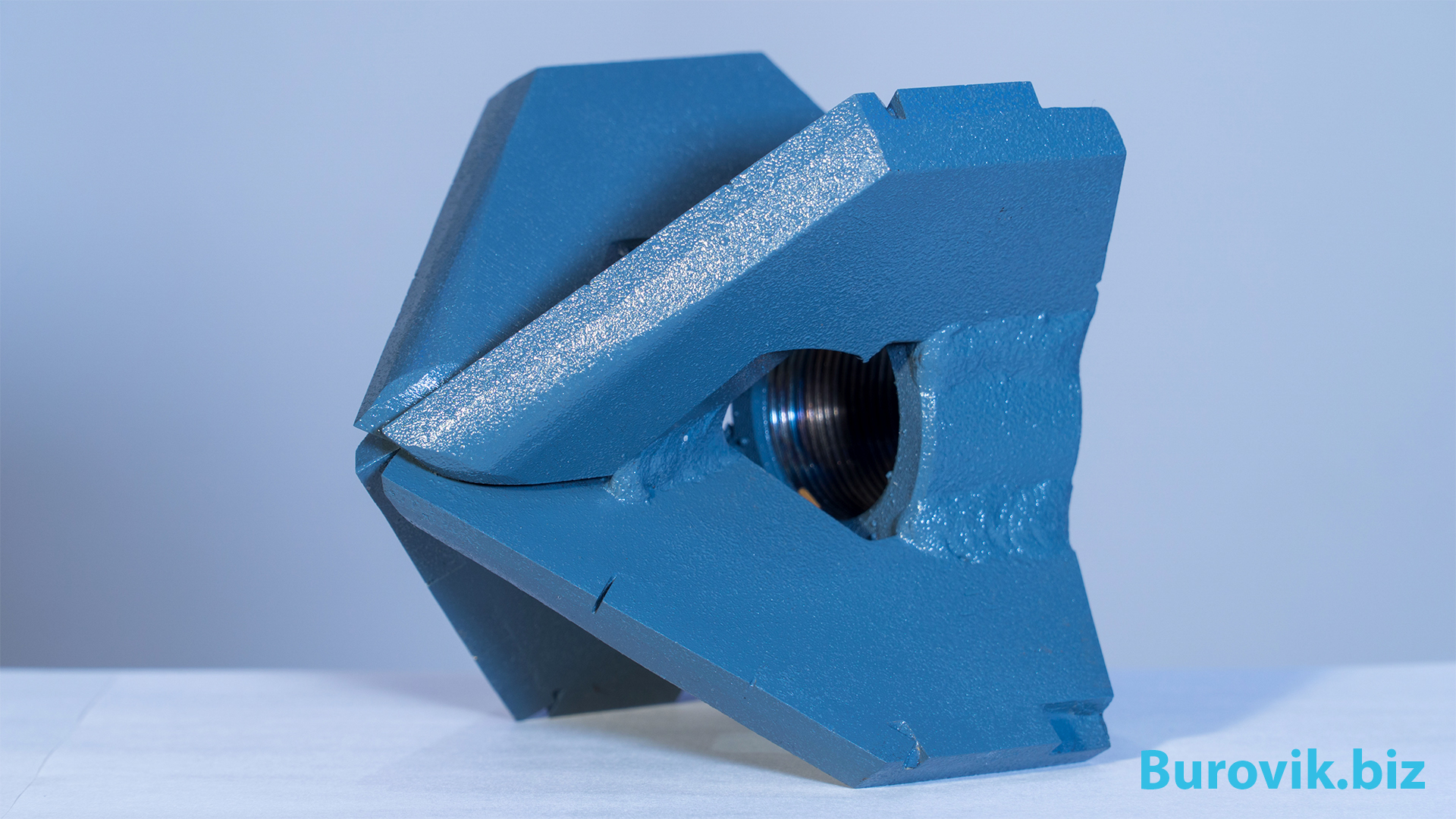 Drill bit catalogue
Diameter
Thread
Price
Ø200 4х
G 2"
USD $410
Ø200 3х
G 2"
USD $348
Ø180 4х
G 2"
USD $390
Ø180 3х
G 2"
USD $332
Ø160 4х
G 2"
USD $365
Ø160 3х
G 2"
USD $315
Ø150 4х
G 2"
USD $365
Ø150 3х
G 2"
USD $315
Ø140 3х
G 1-1/2"
USD $299
Ø125 3х
G 1-1/2"
USD $294
Ø112 3х
G 1-1/2"
USD $257
Ø100 3х
G 1-1/2"
USD $257
Ø80 3х
G 1-1/2"
USD $253
Wing type drill bits, reinforced with WC-8 tungsten carbide plates
We offer 2 variations:
3-wing drill bit for drilling soft rocks and clays
4-wing drill bit for drilling hard rocks up to 7th category (Mohs Hardness Scale)
Compatible with standards:
ISO R228
EN 10226 (Europe)
DIN 259 (Germany)
BS 2779 (Great Britain)
JIS B 0202 (Japan)
GOST 6357-81 (Russia)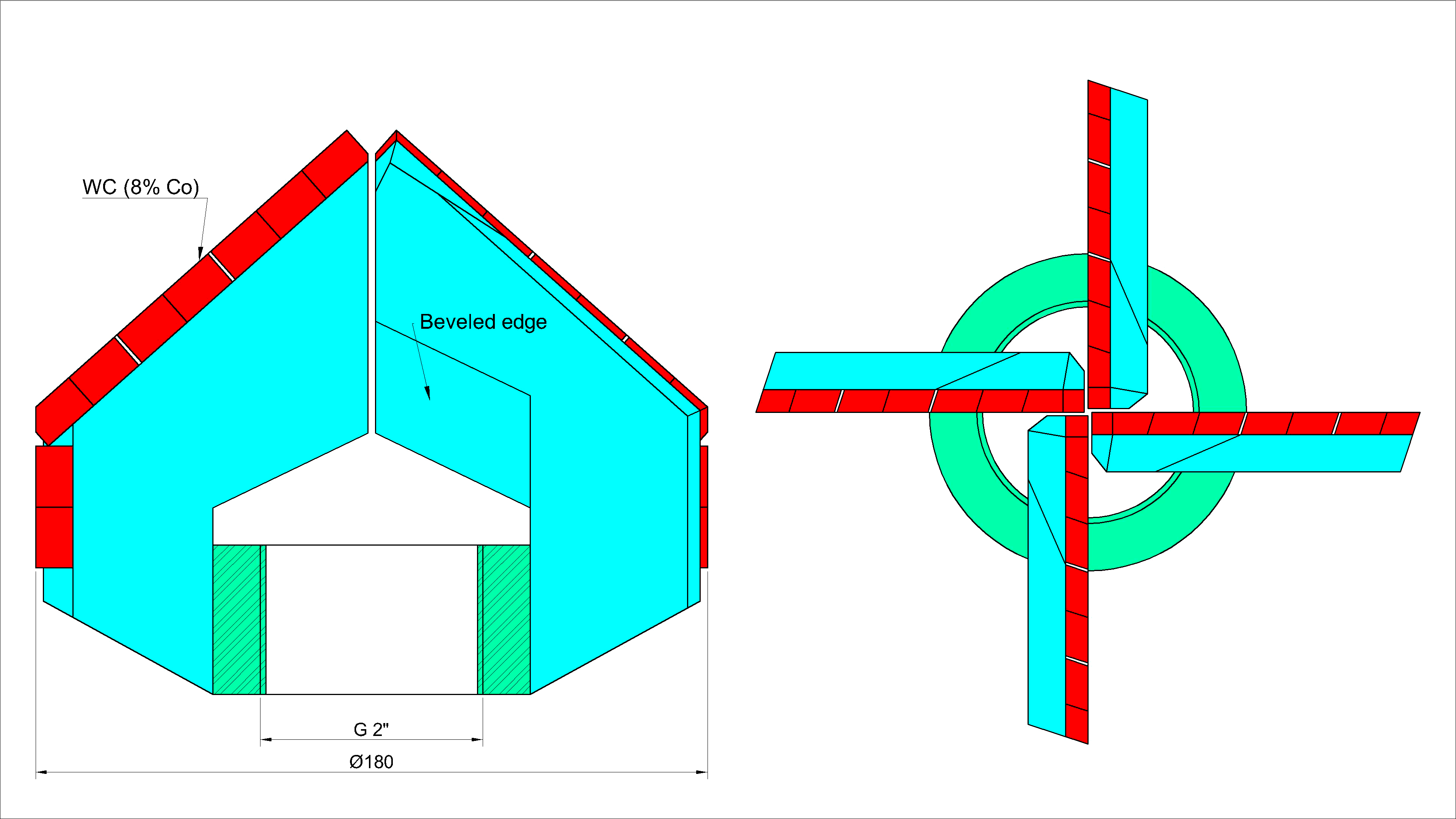 The central part of the drill bit consists of cutting edges that rotate around the center. The shape of the plates has a back angle. During drilling, the cutting edge becomes dull and must be sharpened. To do this, you need to use a grinding machine and green silicon carbide wheel.
Brazing of carbide plates is performed using an induction heating unit.
To improve flushing, we make a beveled edges, that reflect the water jet into the cutting zone.
Adapters
To connect the drill bit with a drill rod you can use an adapter. It is included to kit with each drill bit.
The adapter has a ready made thread for drill bit connection. On the other side you can make your thread for drill rod connection. This is an adapter for threading.

Below are photos of drill bits of all diameters:
Drill bit Ø200 mm 4-wings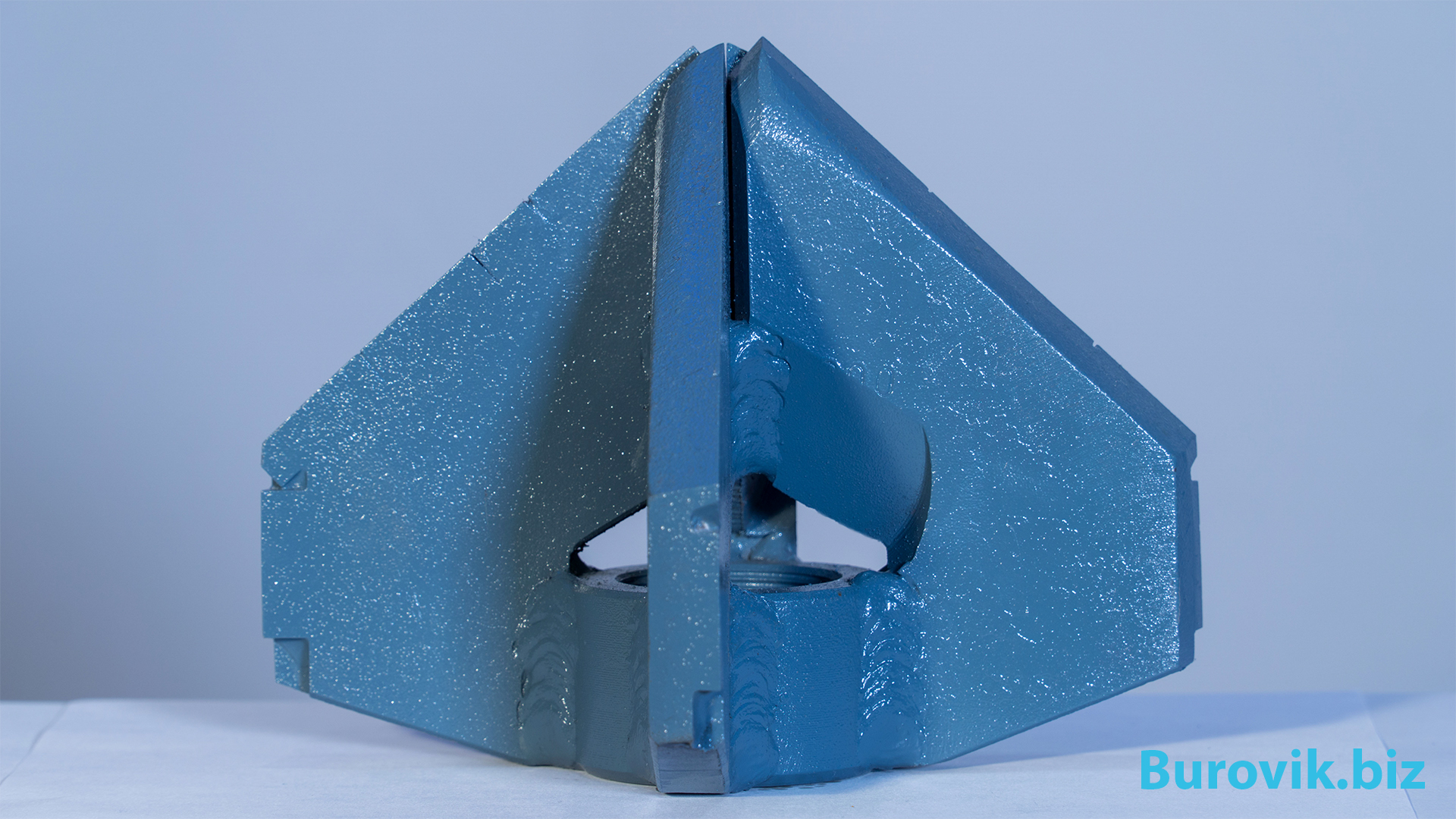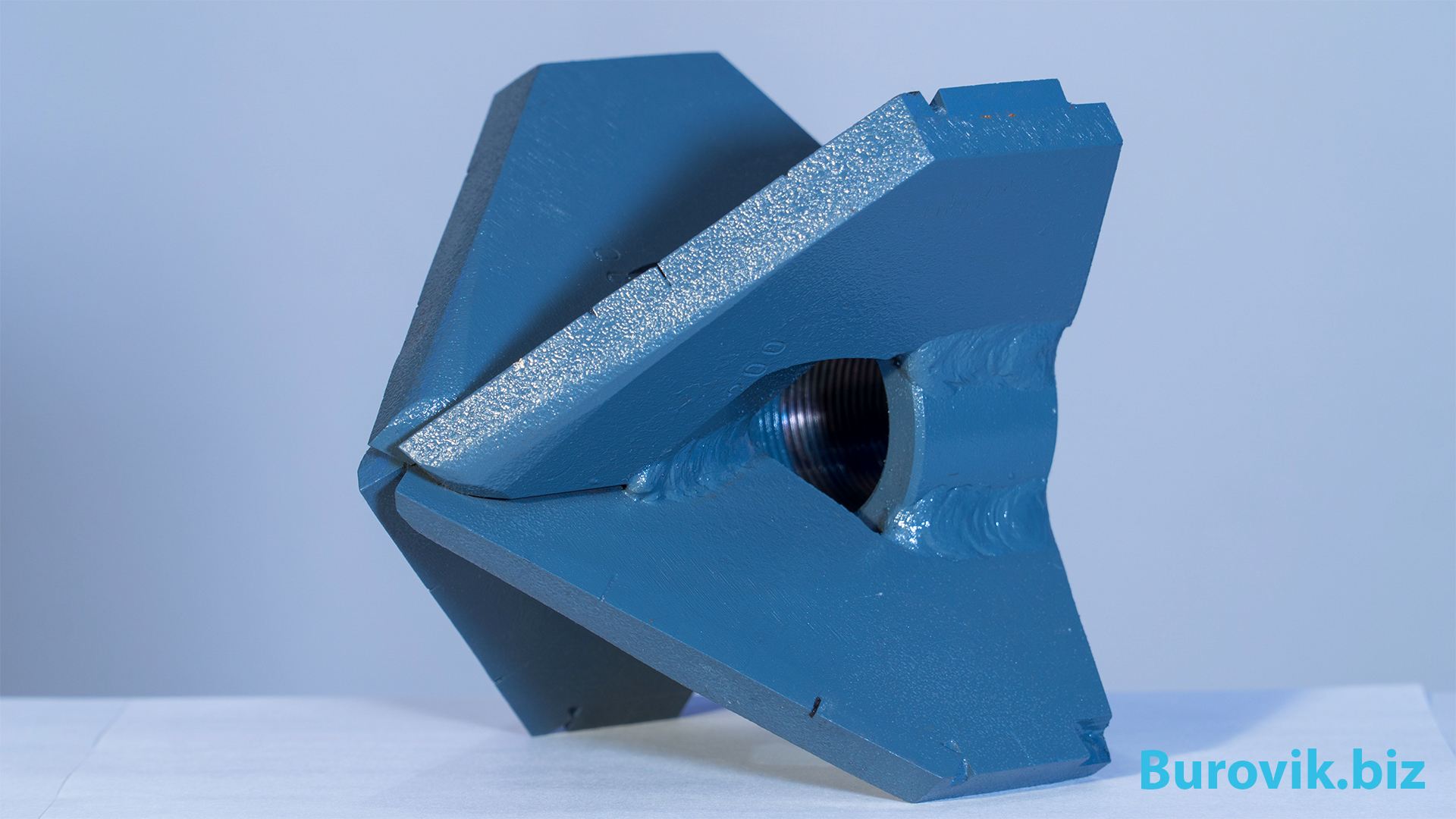 Drill bit Ø200 мм 3-wings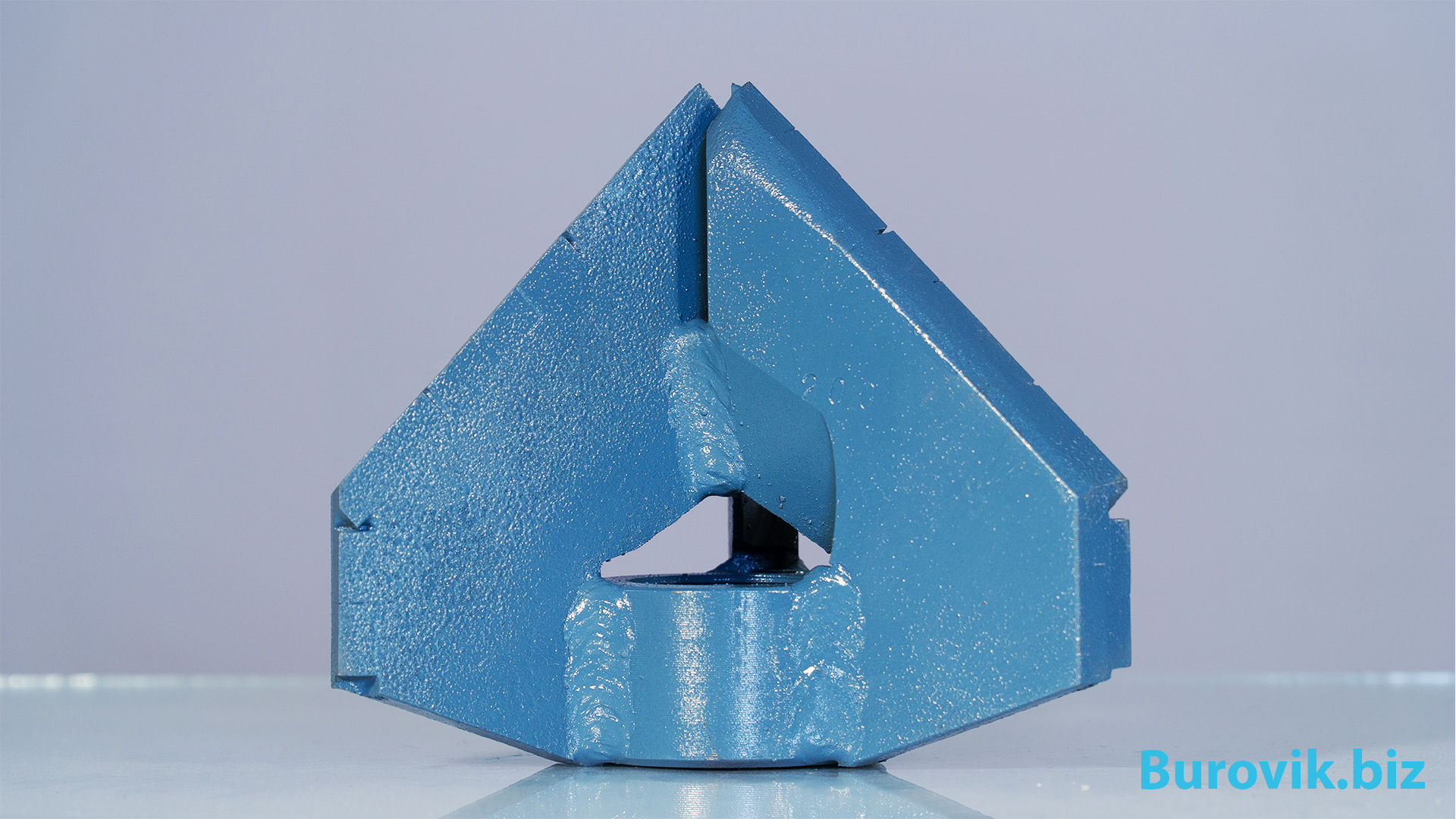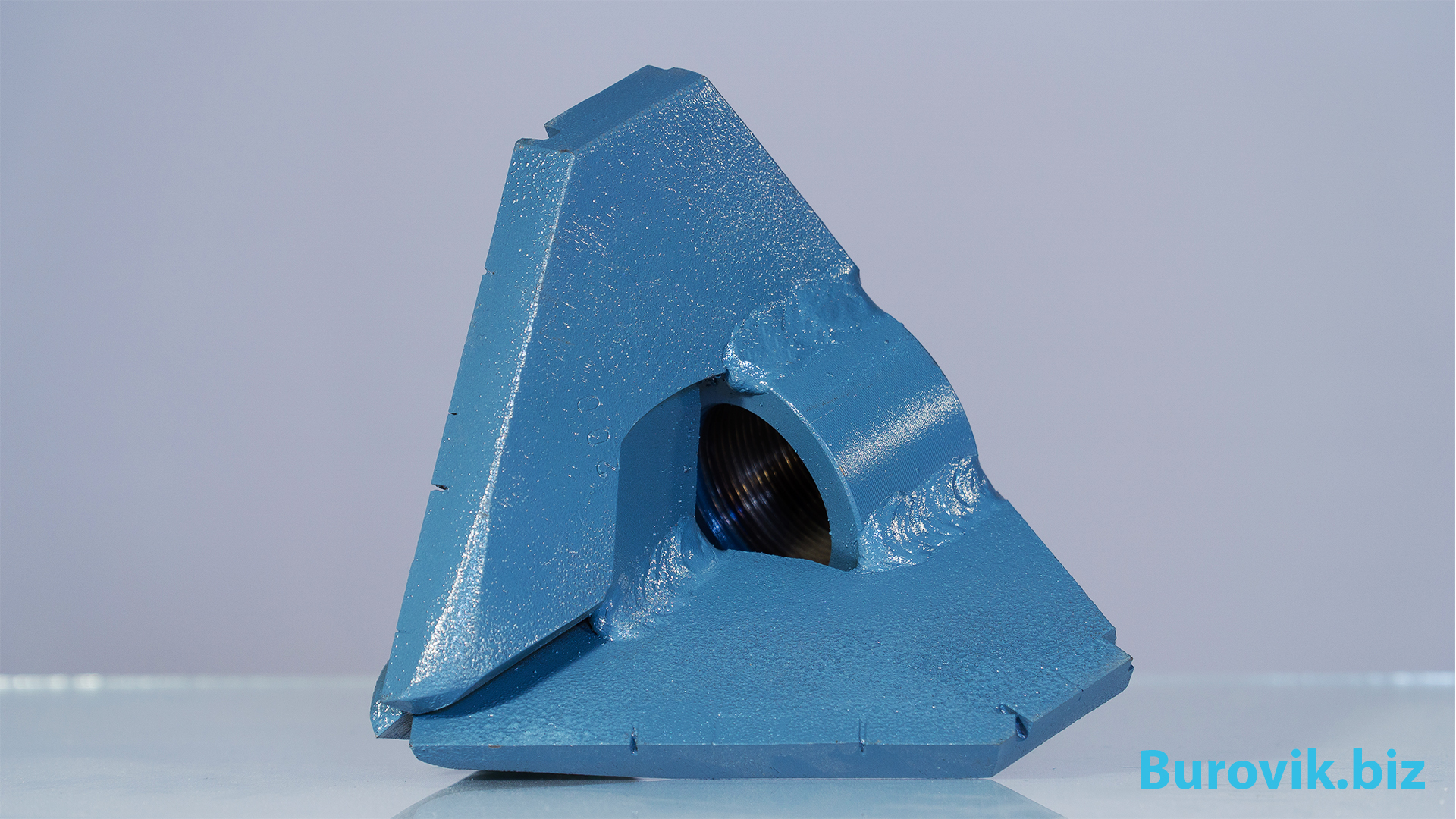 Drill bit Ø180 mm 4-wings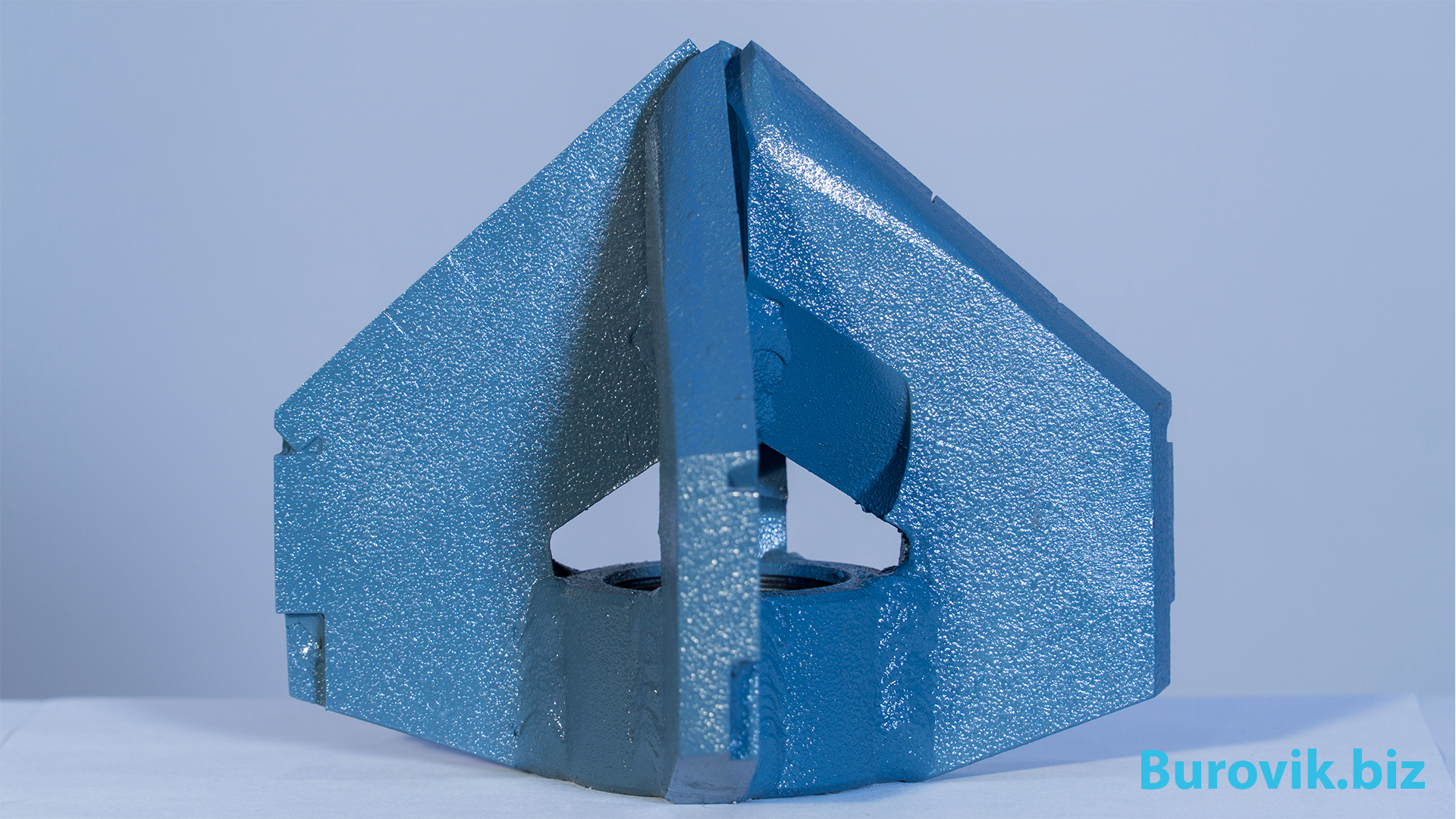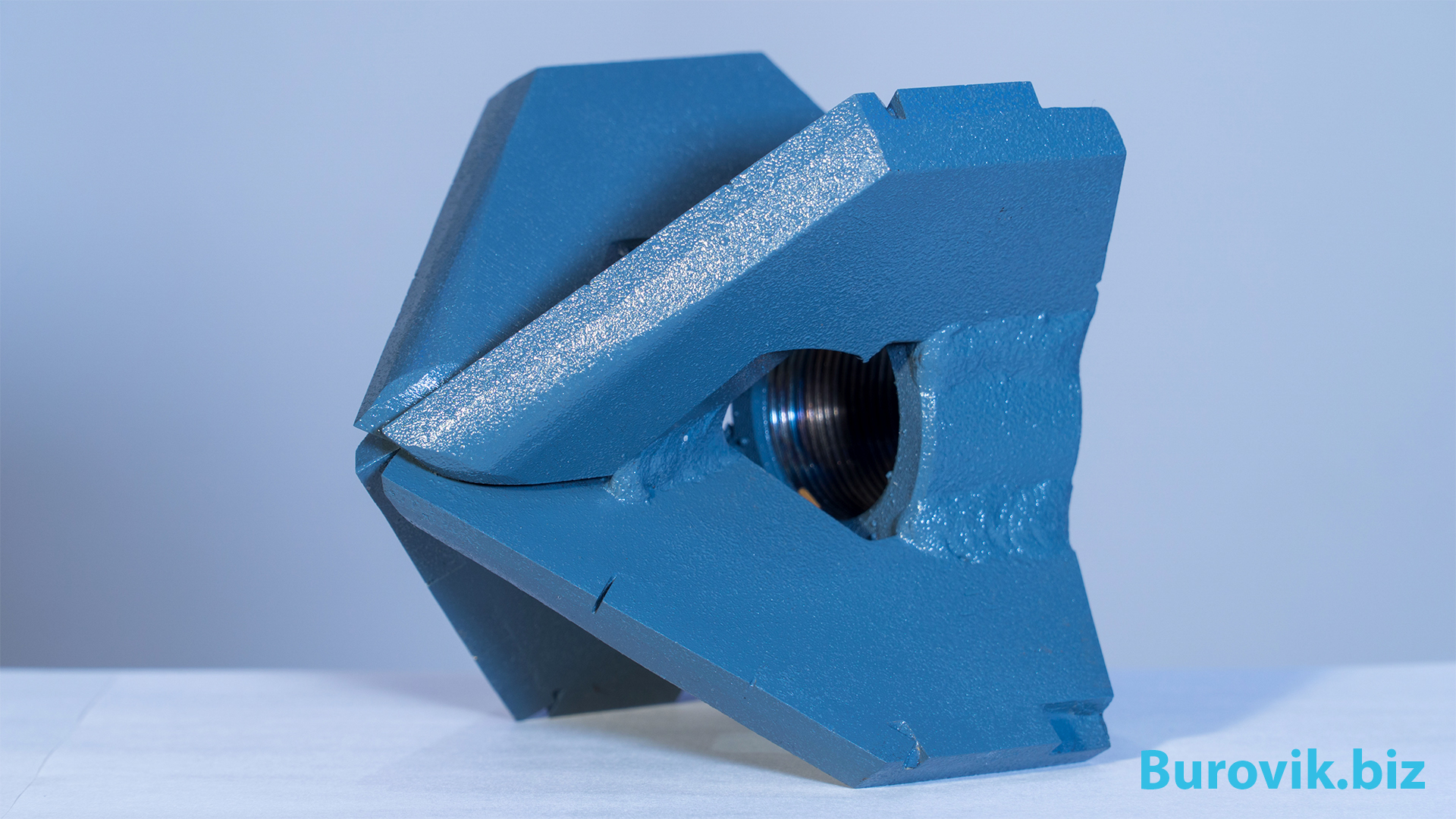 Drill bit Ø180 mm 3-wings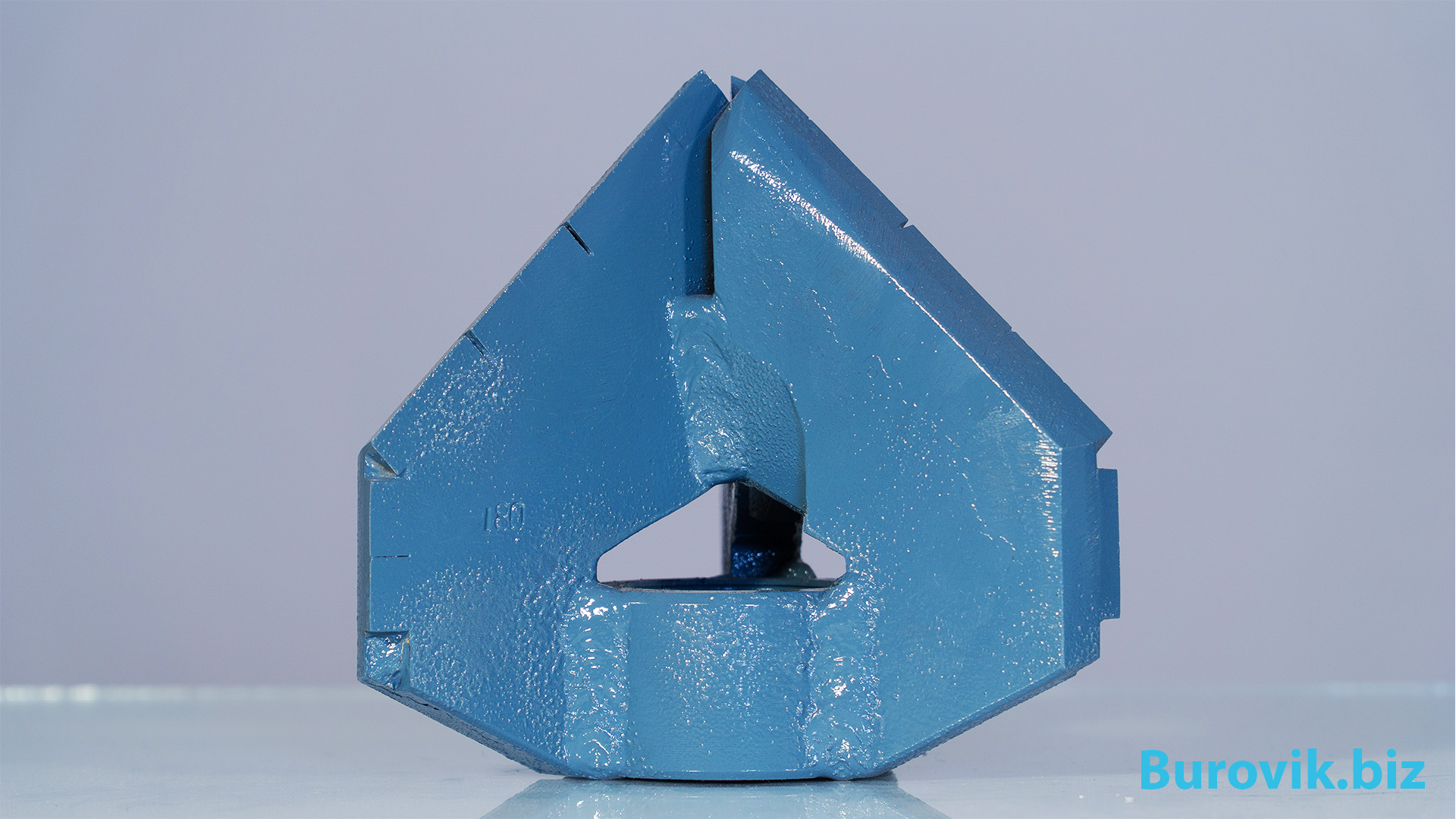 Drill bit Ø160 mm 4-wings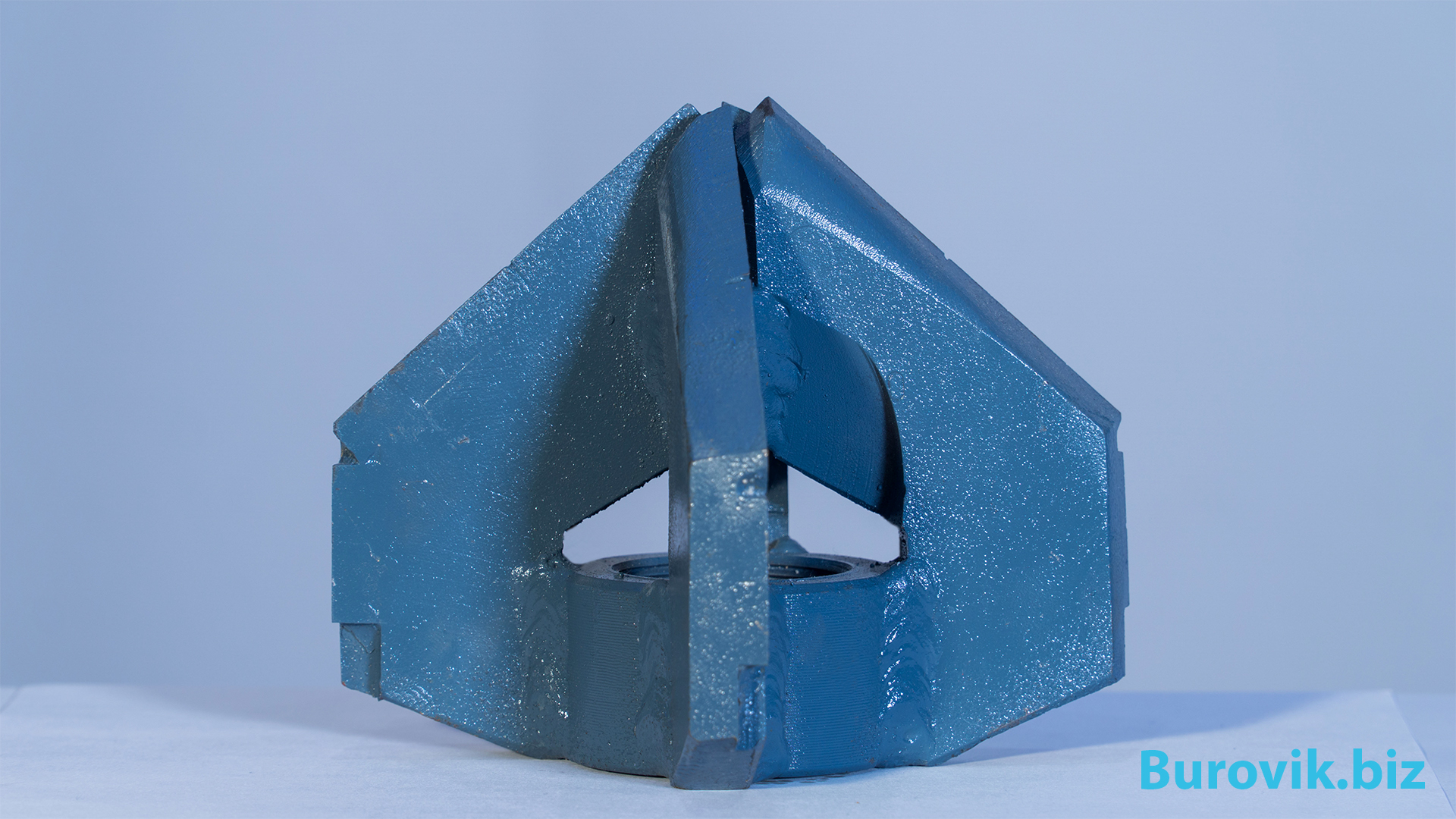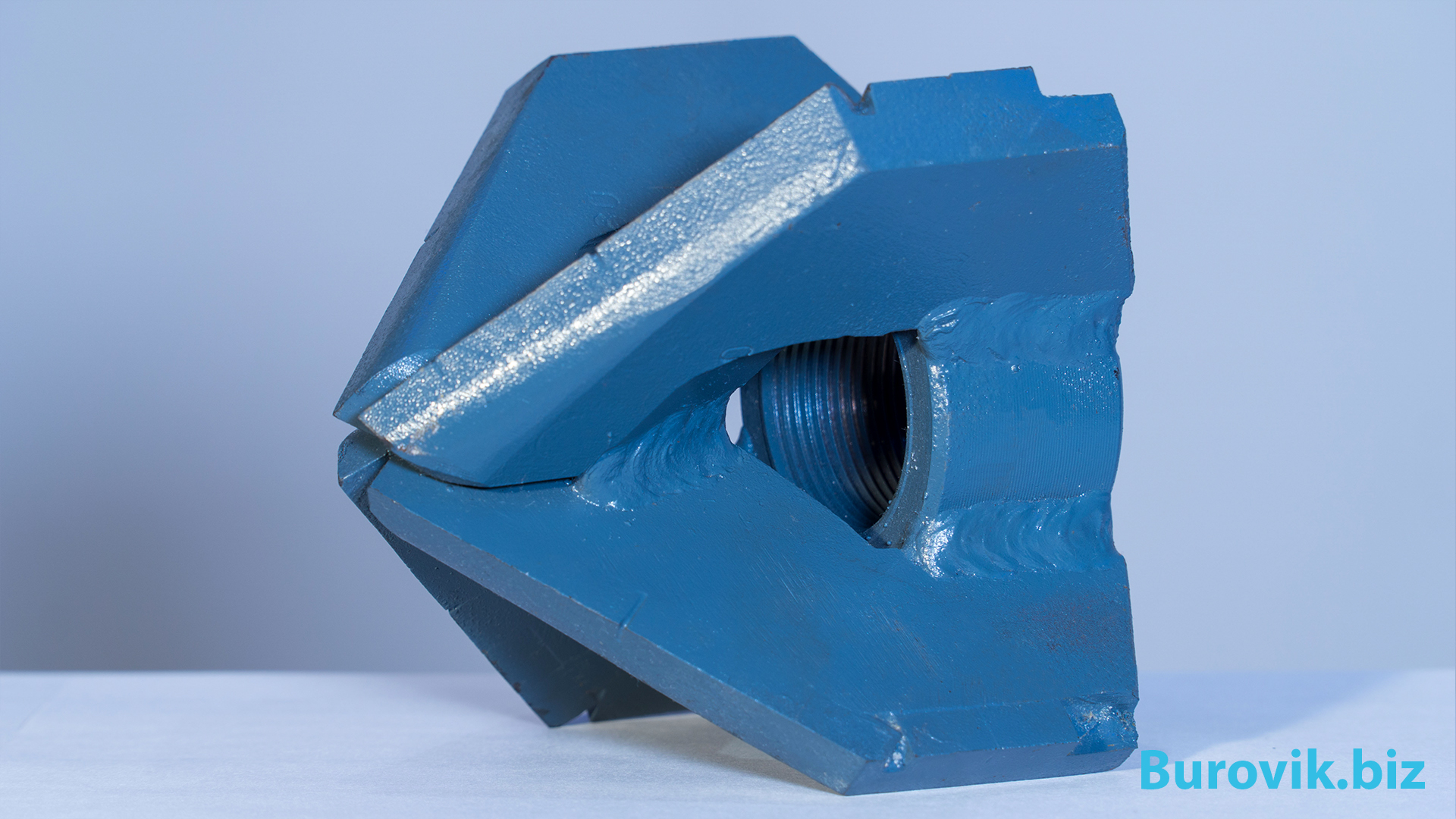 Drill bit Ø160 mm 3-wings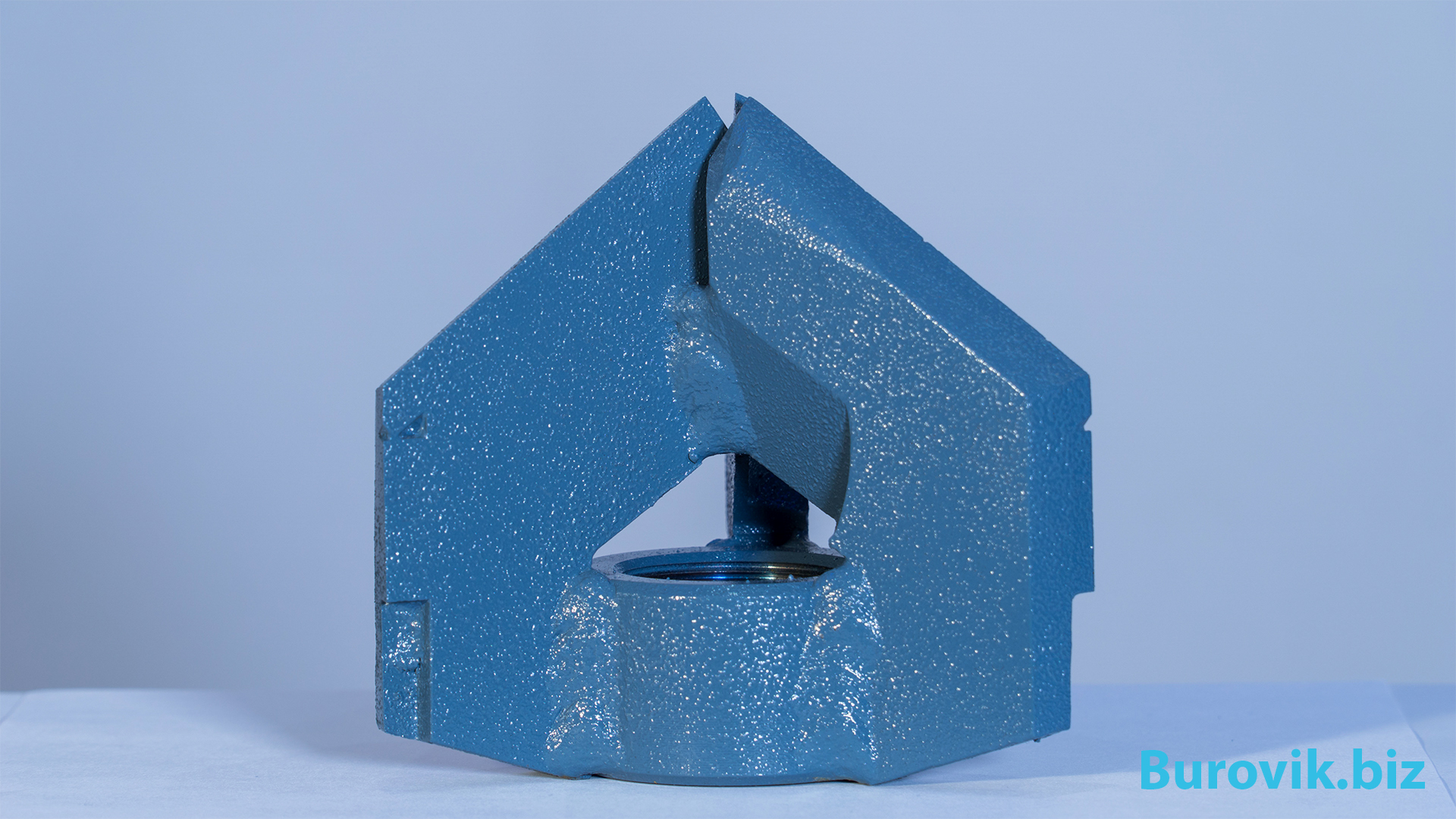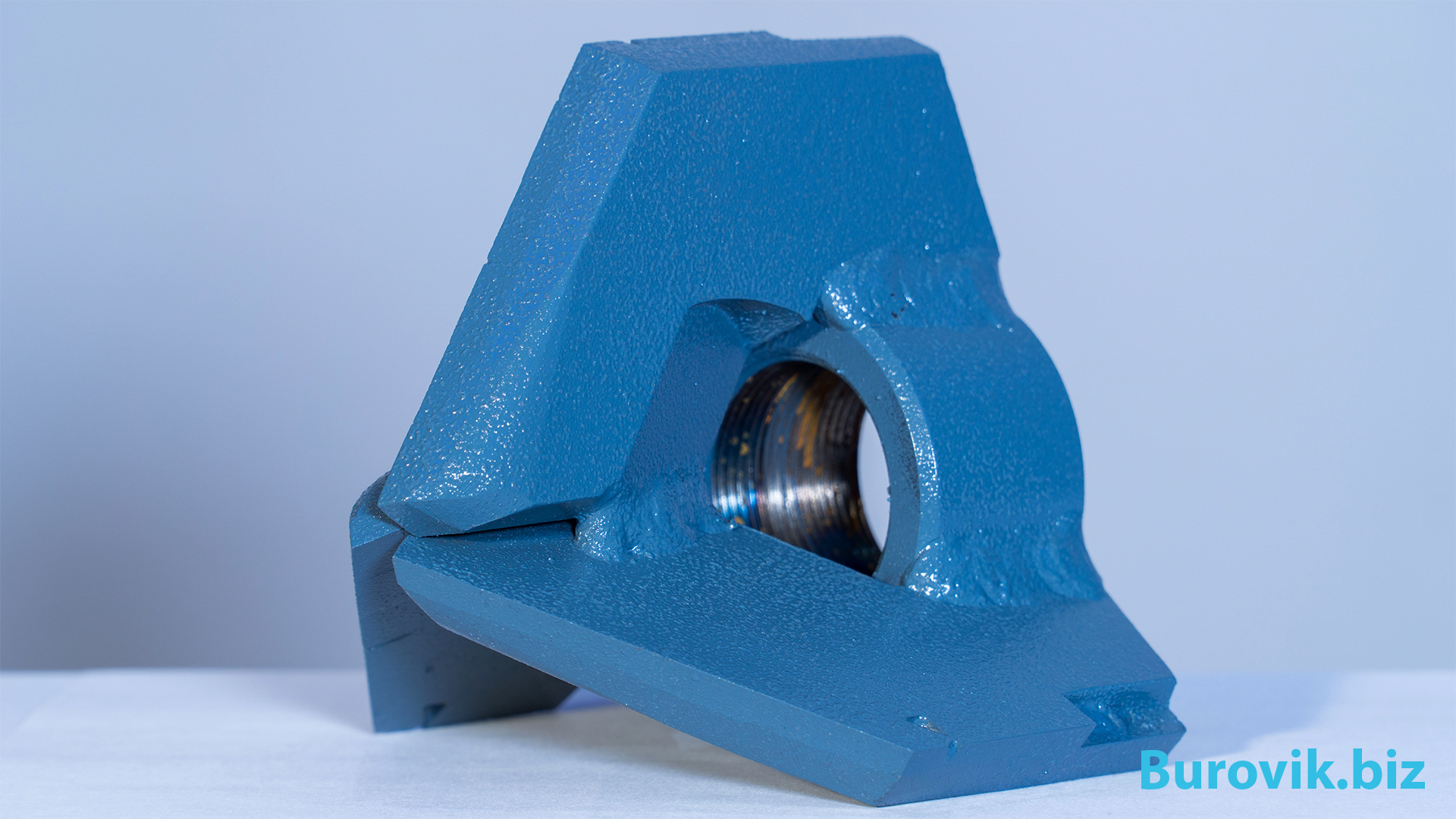 Drill bit Ø150 mm 4-wings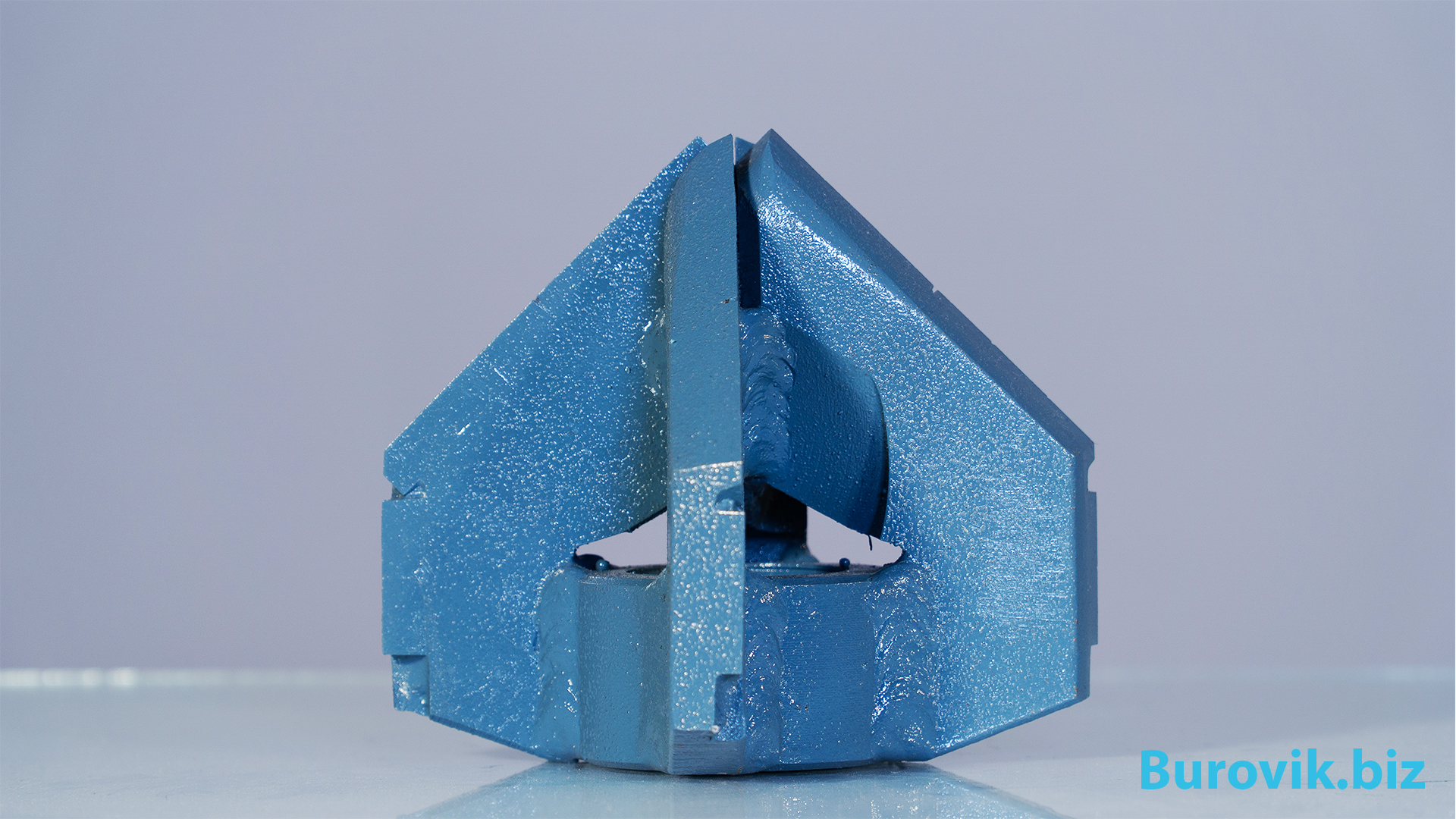 Drill bit Ø150 mm 3-wings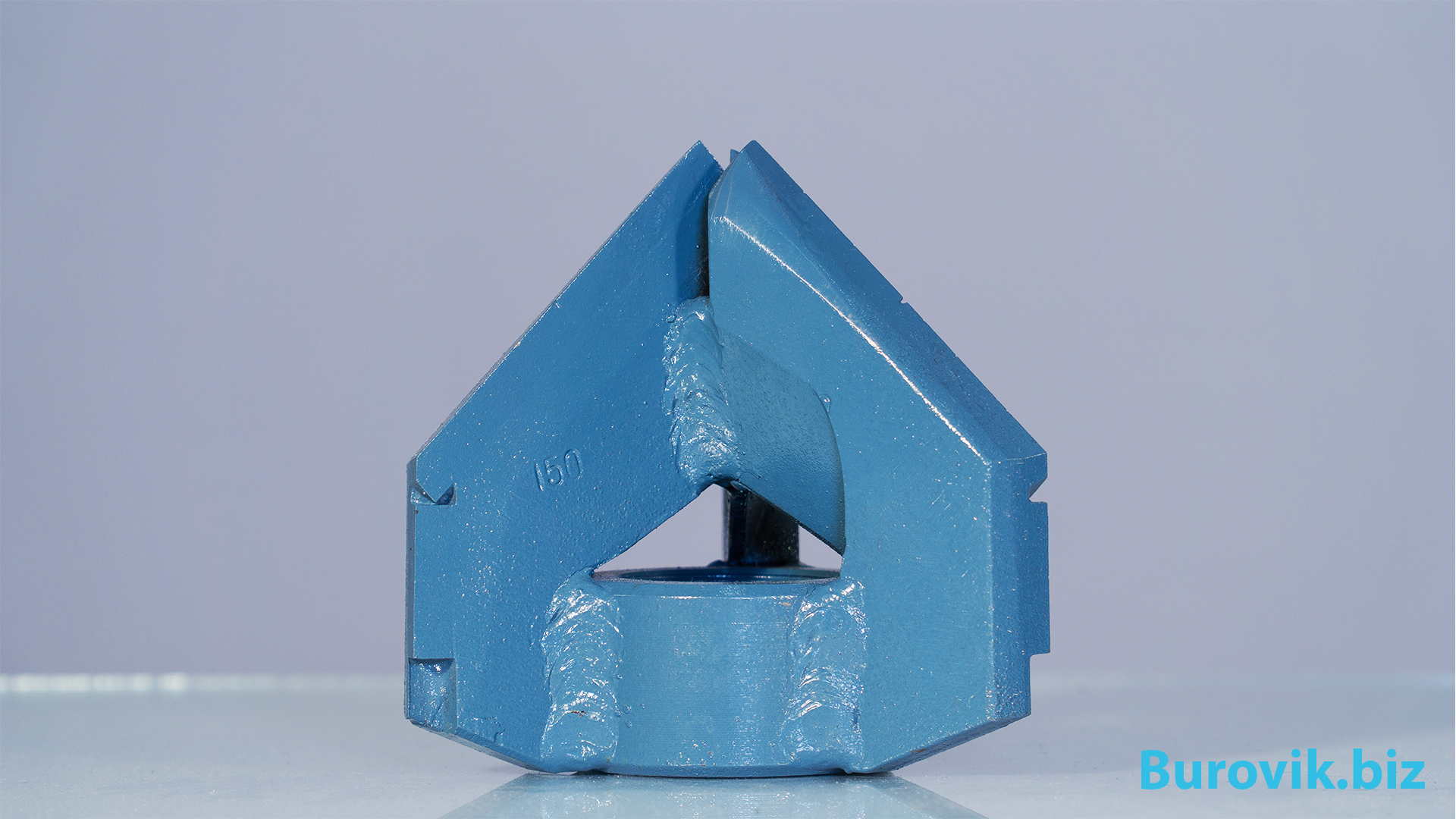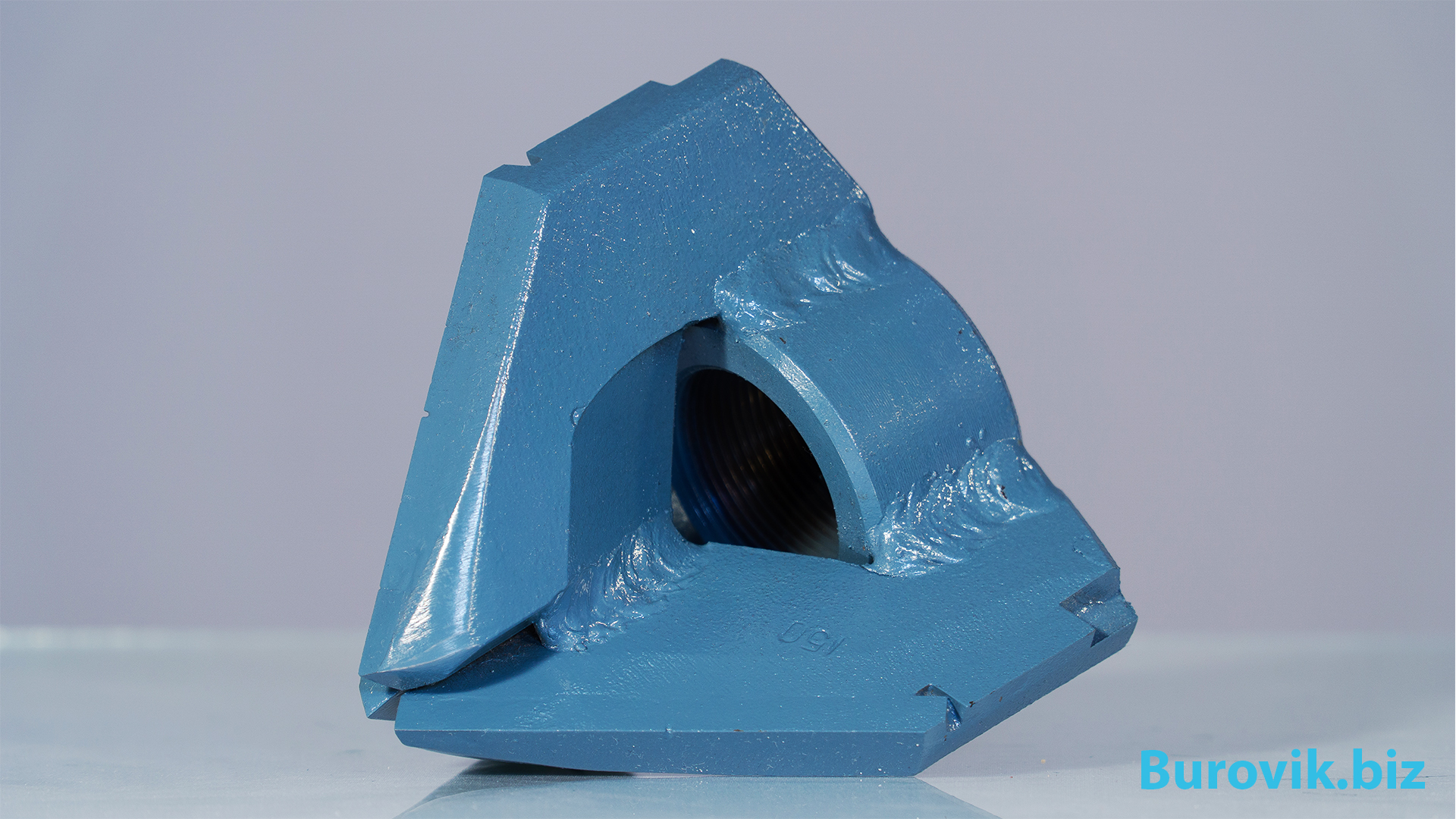 Drill bit Ø140 mm 3-wings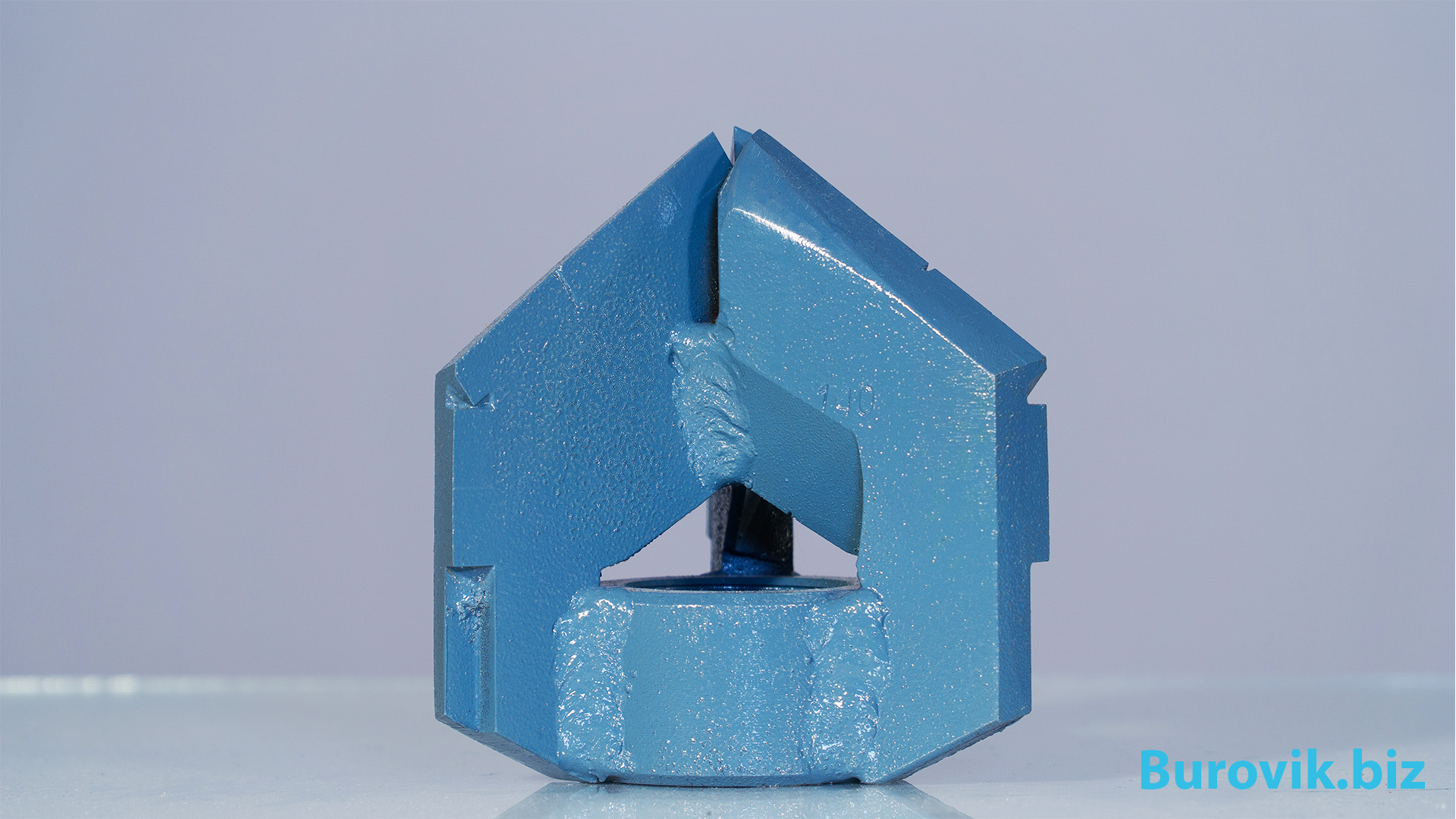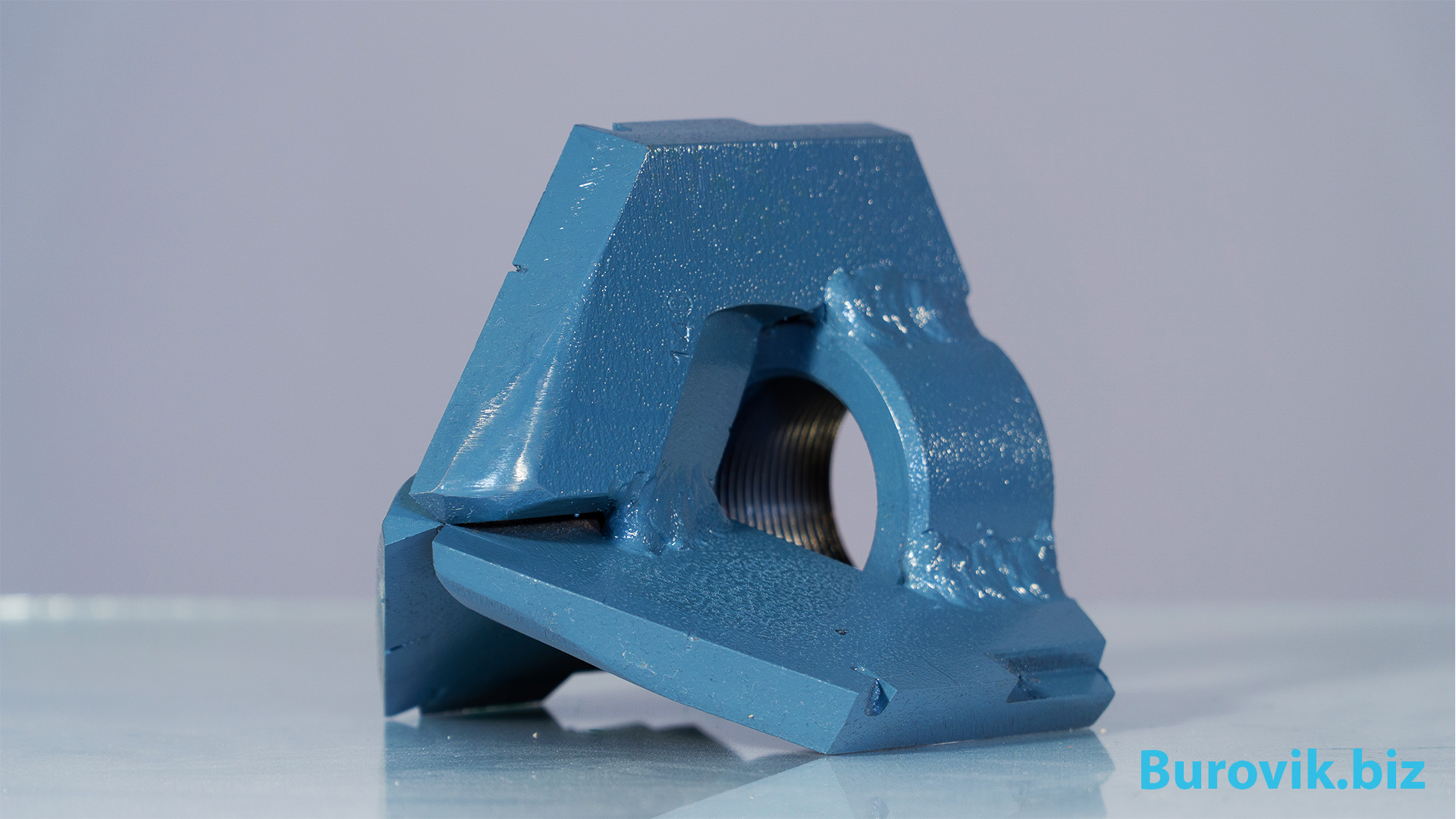 Drill bit Ø125 mm 3-wings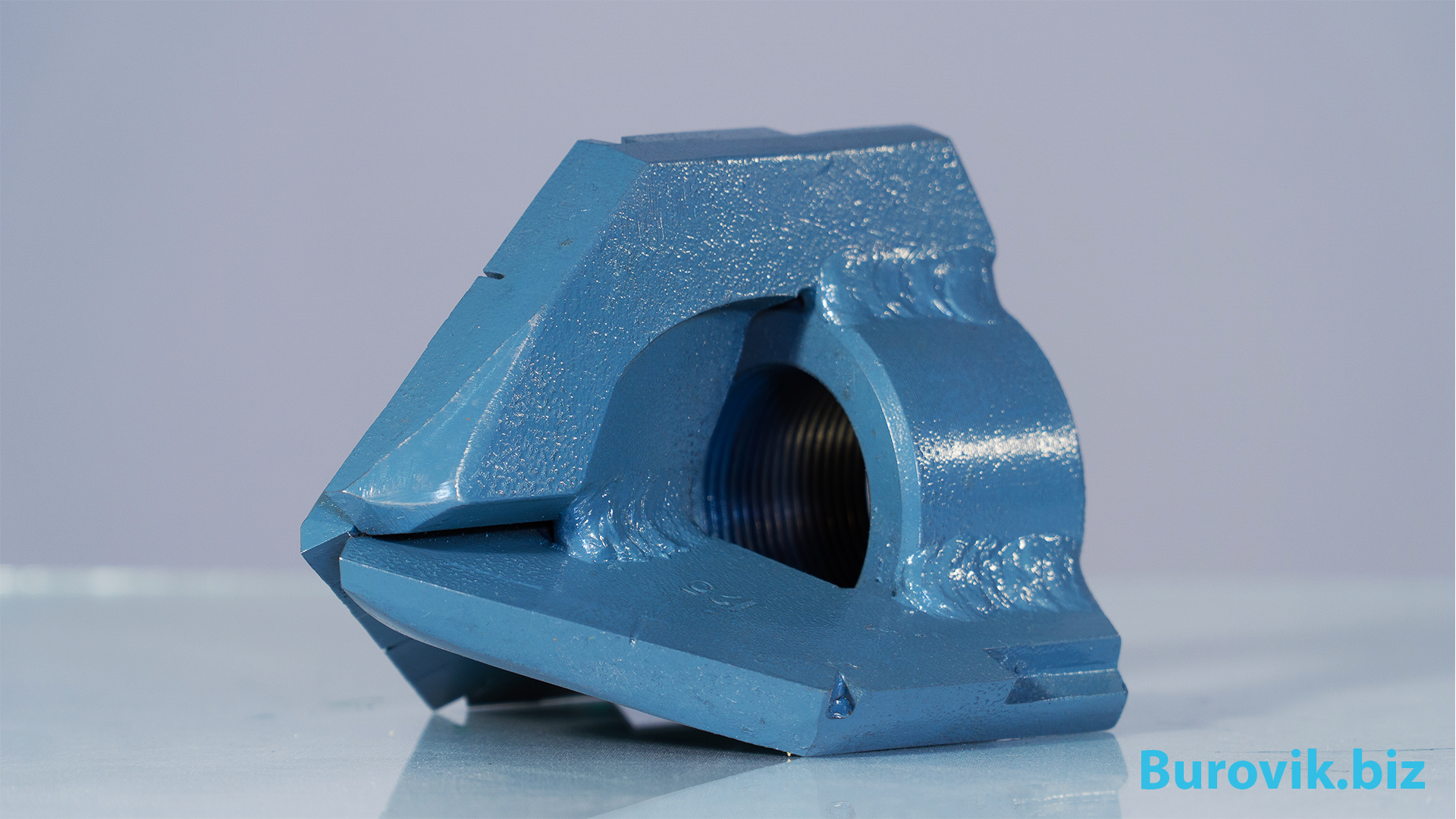 Drill bit Ø112 mm 3-wings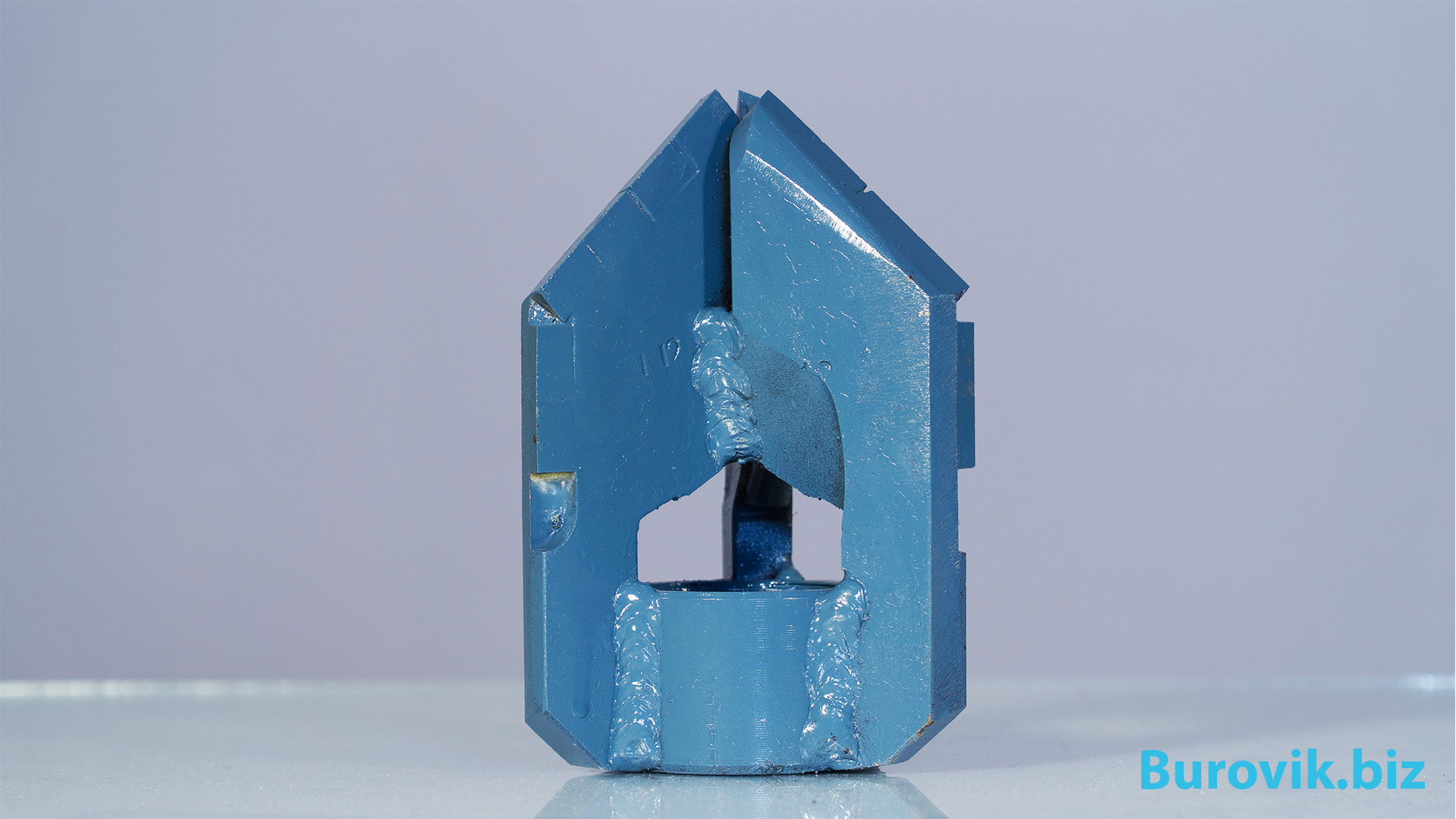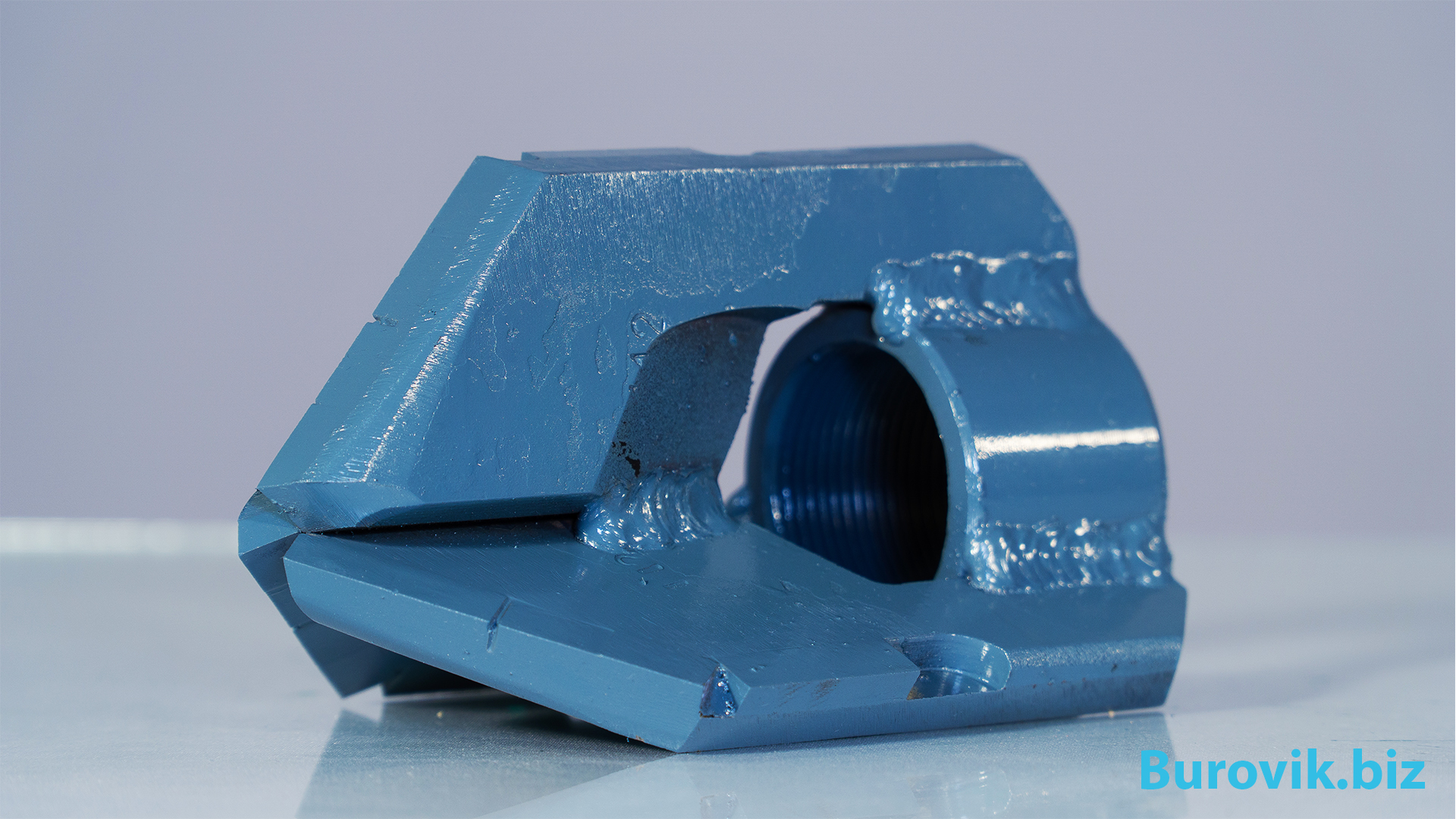 Drill bit Ø100 mm 3-wings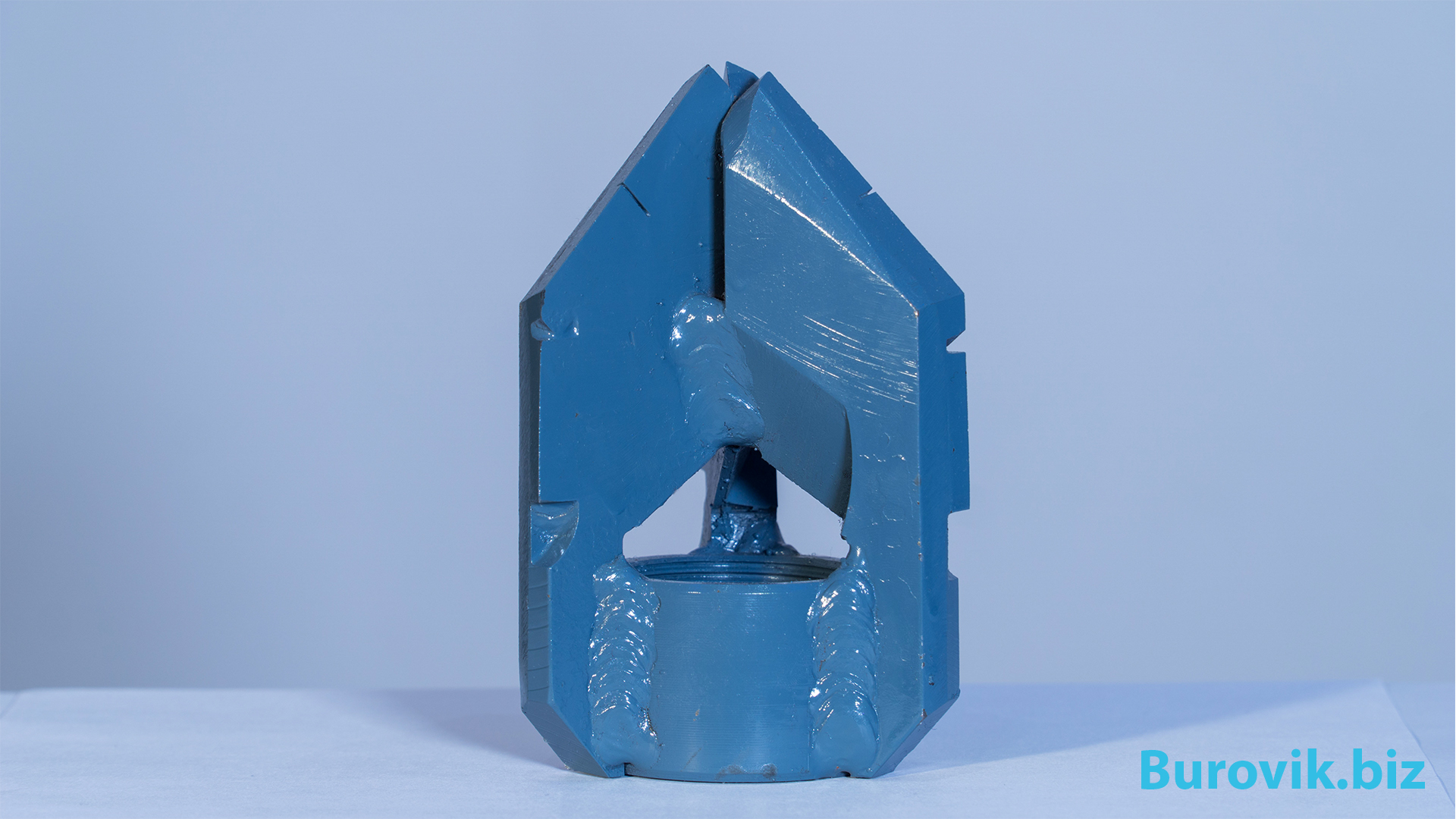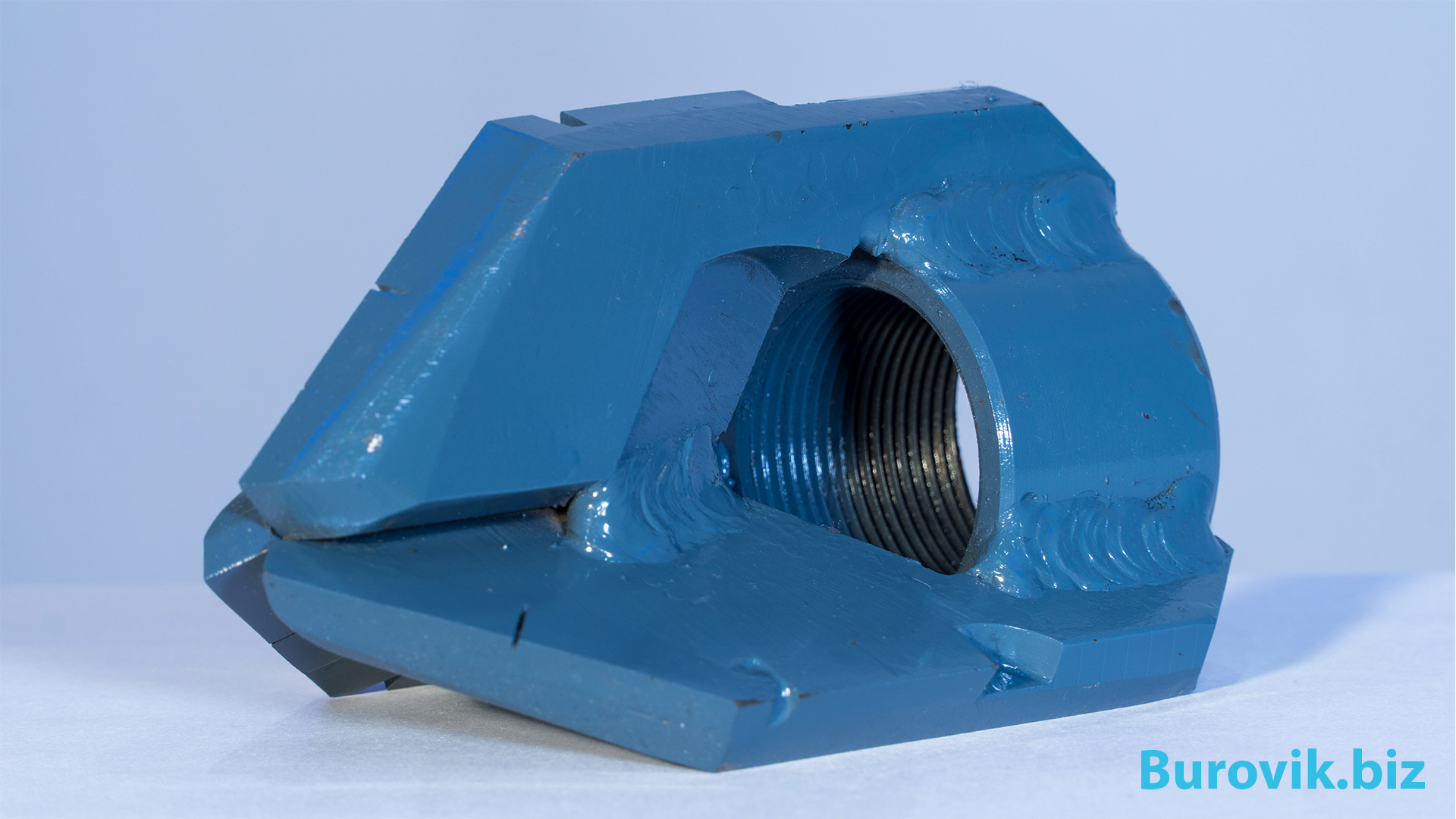 Drill bit Ø80 mm 3-wings