Drag bit 4″ Ø100mm 3-blades
Price: 155$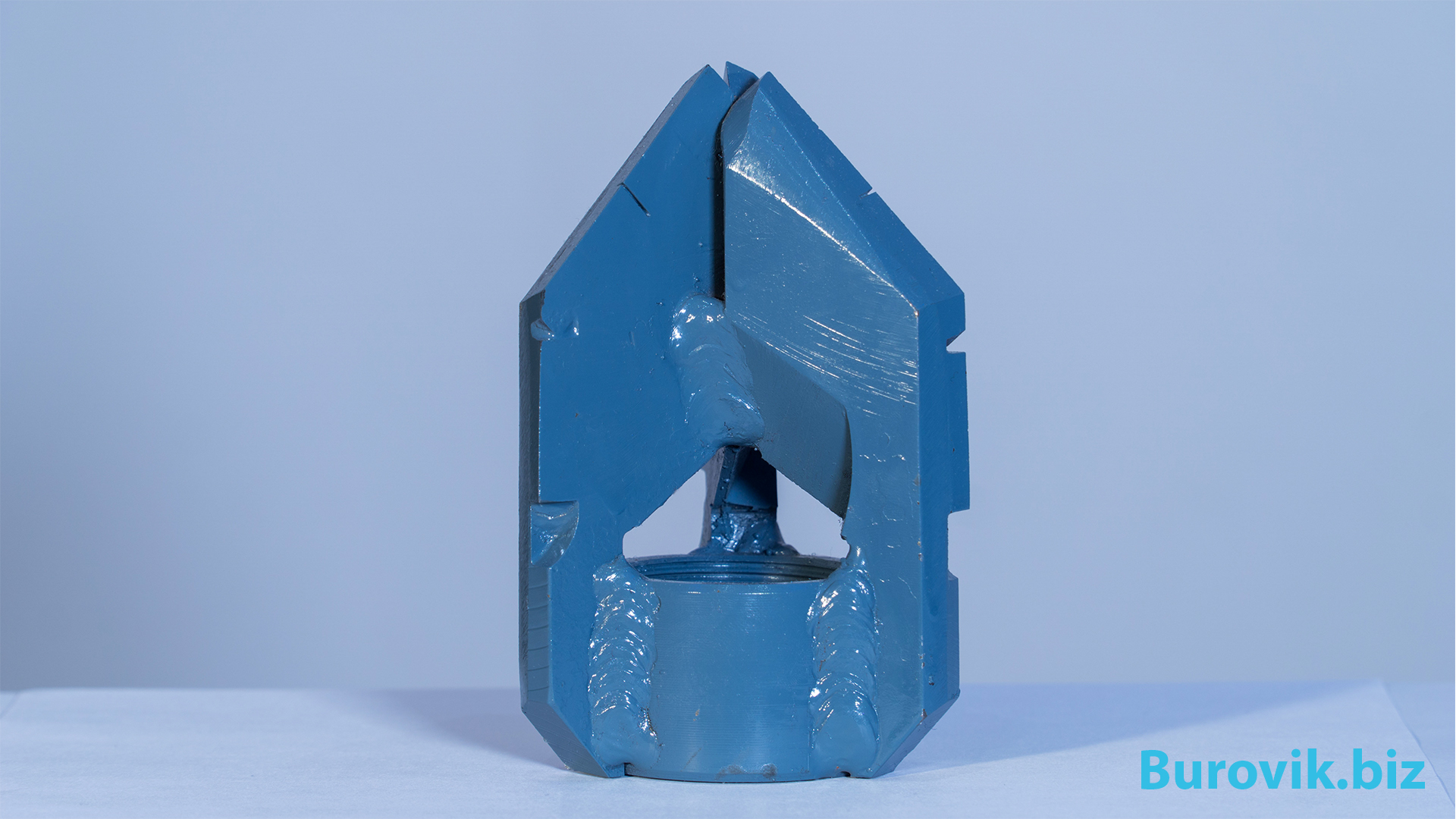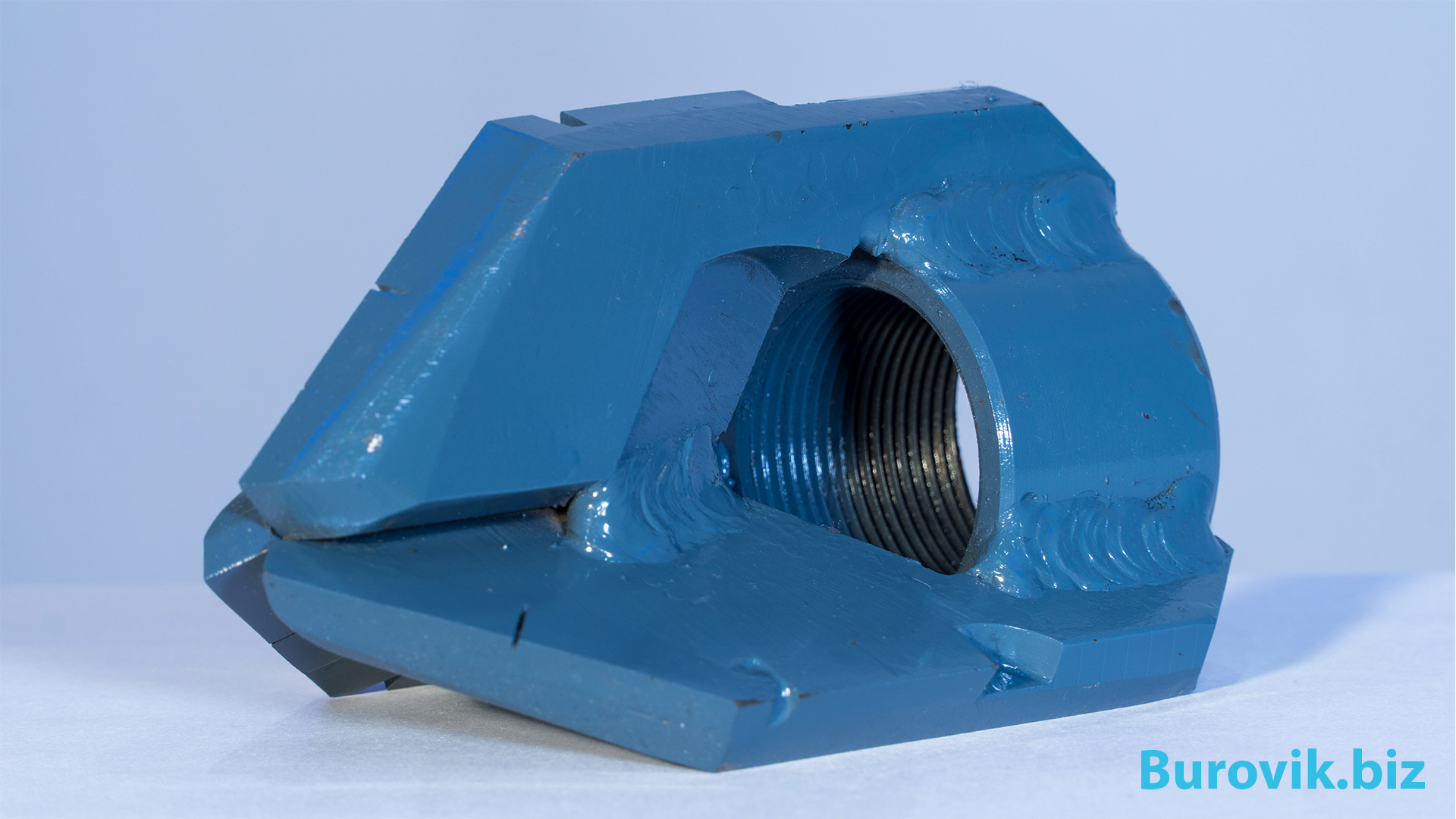 Specifications:
Diameter: 100mm
Blades: 3
Carbide mark: WC8 (Wolfram carbide 92%, cobalt 8%)
Blade thickness: 14mm
Compatible with standards:
EN 10226 (Europe)
DIN 259 (Germany)
BS 2779 (Great Britain)
JIS B 0202 (Japan)
ГОСТ 6357-81 (Russia)
Information:
Drill bits blade type used for drilling rock up to 7 hardness categories.
Through this structure, our drill bits surpasses analogues in passability, speed and wear resistance.
Cutting part is reinforced with continuous series of tungsten carbide plates WC8 (Wolfram carbide 92%, Cobalt 8%). The shape of the plate forms the back angle.
The tip consists of several edges with a special sharpening.
Side plates calibrate wellbore and hold the direction.
Flushing is fed directly into the cutting zone, rock and clay is not clogging.
To achieve high quality plates soldering is used induction heater.
For each drill bit you get an adapter.
Adapter for threading: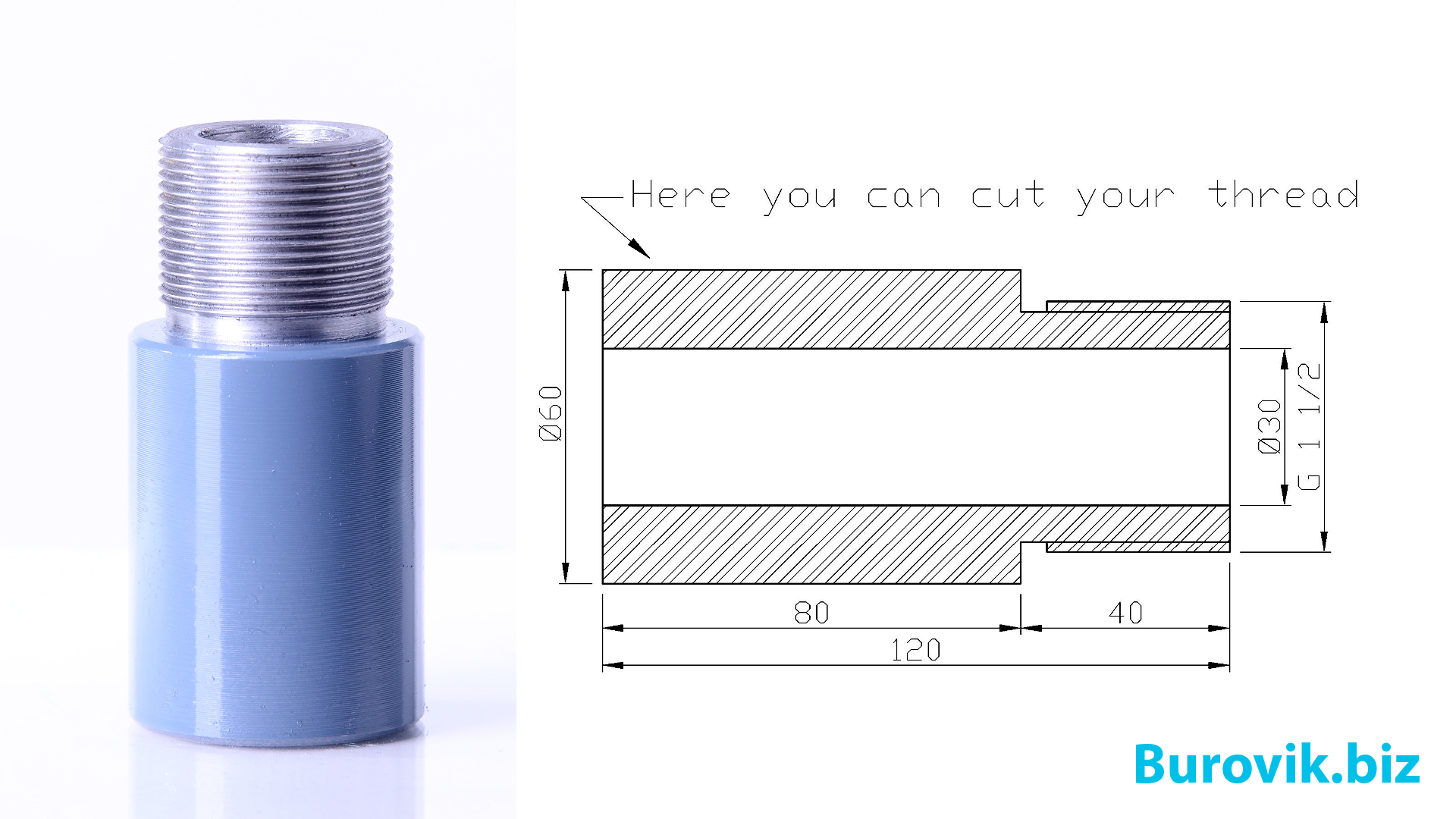 How to buy?
Contact us and write next information:
List of items with quantity
Country of destination
We will calculate total price with shipping to your country and will send you invoice.
After payment we will send your order within 1-5 days and will give the tracking number, so you can track the movement of your package.
Shipping price: