USD $16,988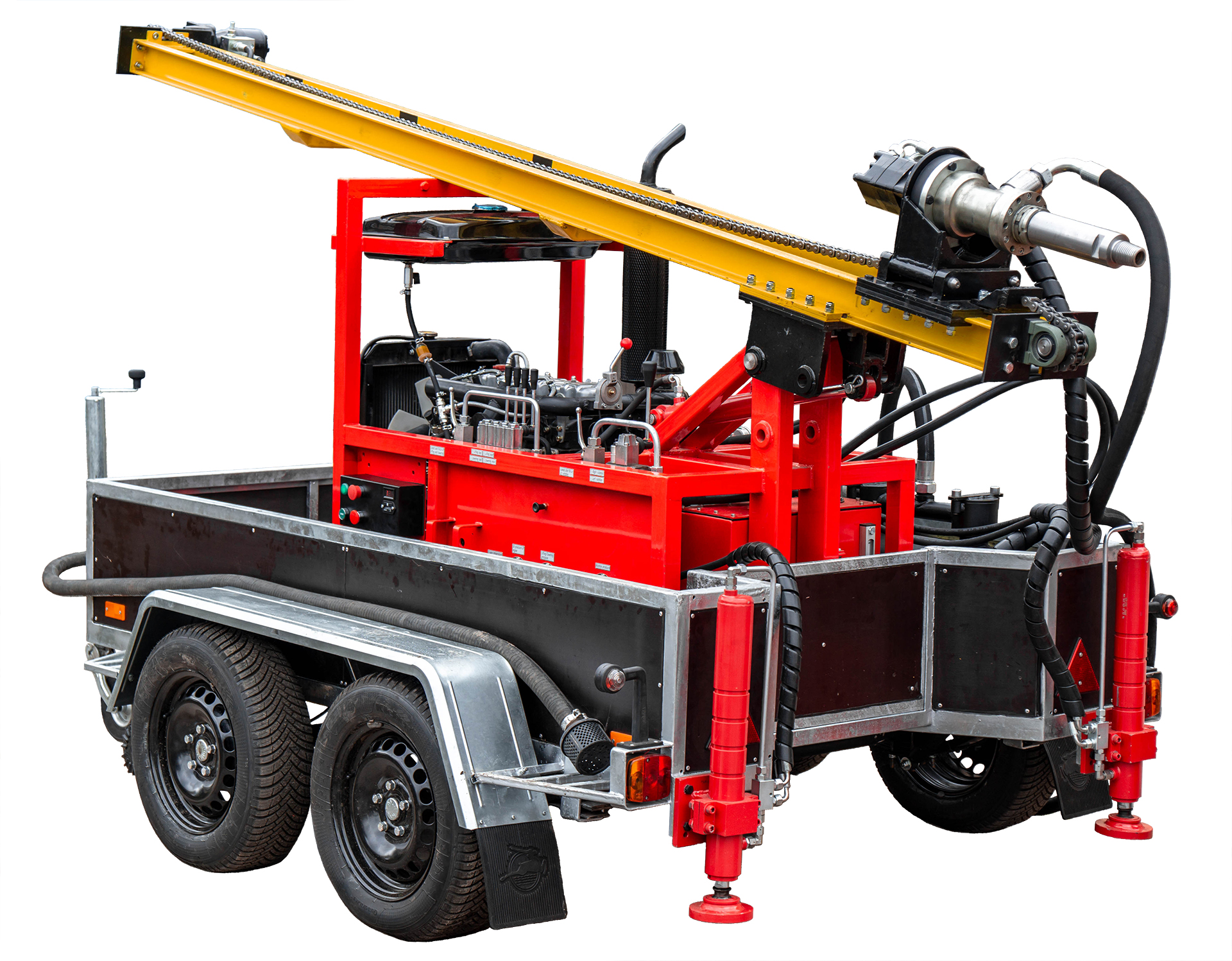 The drilling rig is built on the basis of a diesel engine. The hydraulic circuit is divided into three streams, each with its own hydraulic pump. When using multiple drives at the same time and increasing the load, the operating parameters are retained.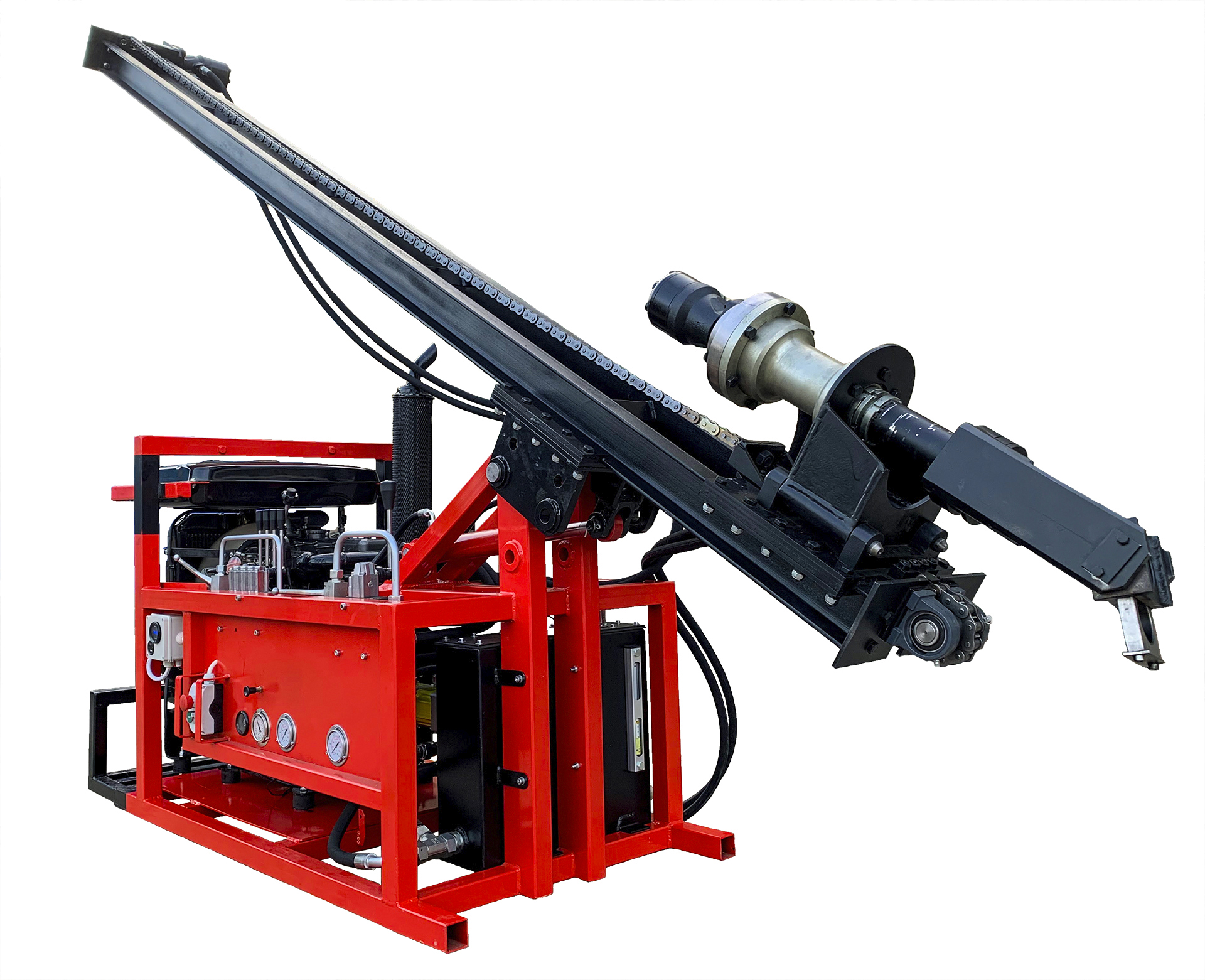 The drilling rig has a compact, versatile design. It can be installed on different types of chassis: trailer, pickup, truck, tracked chassis, etc. At the same time, a flow switch is provided in the hydraulic system of the unit to control the movement of the chassis.
Drilling rig specifications
Drilling depth
200m
Hole diameter
250mm
Mast working stroke
3200mm
Torque
1500N*m
Rotation speed
200rpm
Pull up/down force
2500kg
Speed up/down
250mm/sec
Oil volume
35L
Oil heating radiator
12V DC, 50W
Transport dimensions
3650x800x1436mm
Working dimensions
1935x800x3650mm
Weight
830kg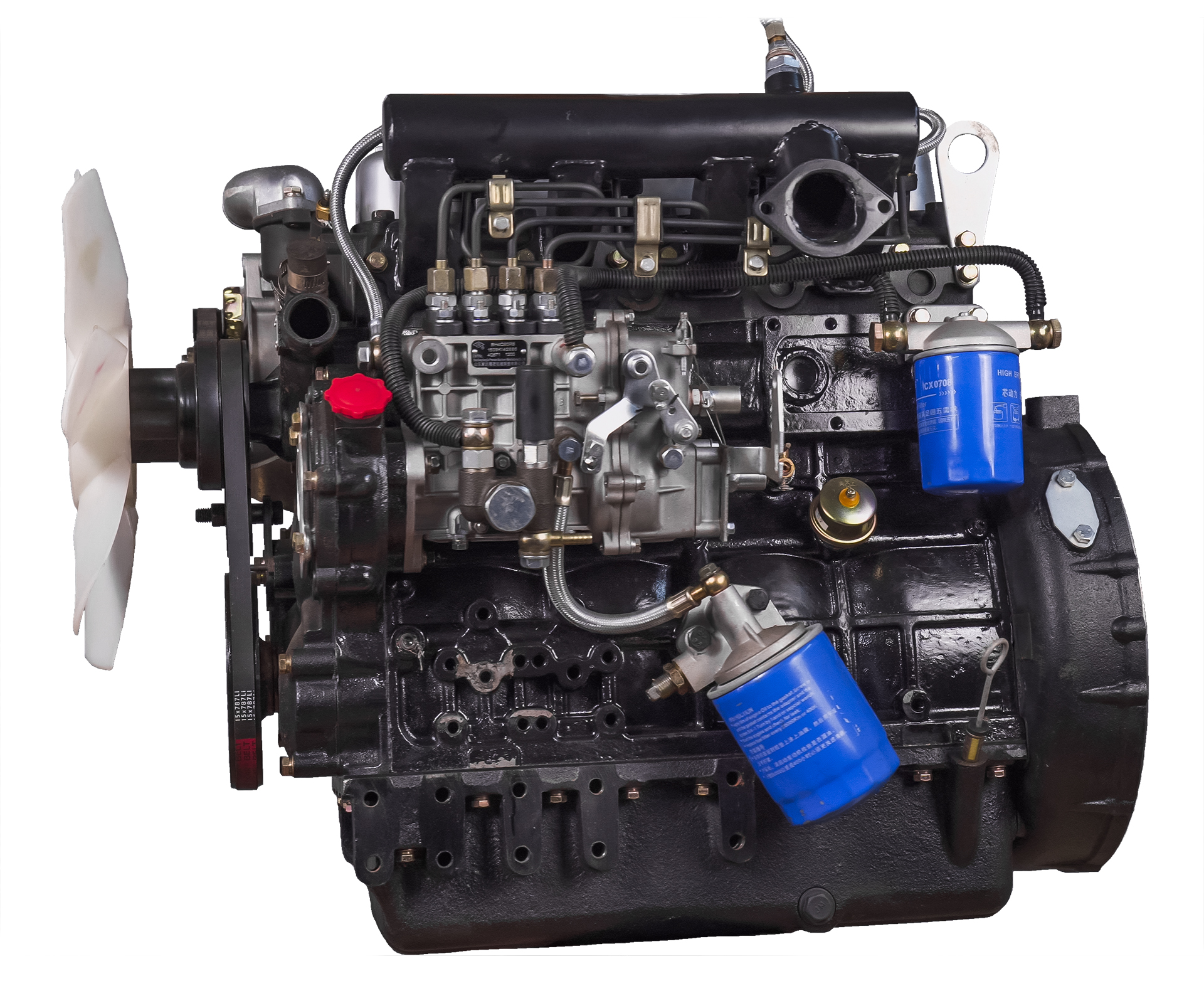 Engine specifications
Model
4L22BT
Fuel
Diesel
Engine power
30 kW/h
Fuel consumption
248 g/kW*h
Nominal fuel consumption
6,5 l/h
Engine capacity
2350 cm3
Number of cylinders
4
Cooling
Liquid
Noise level
110 dB
Additional equipment: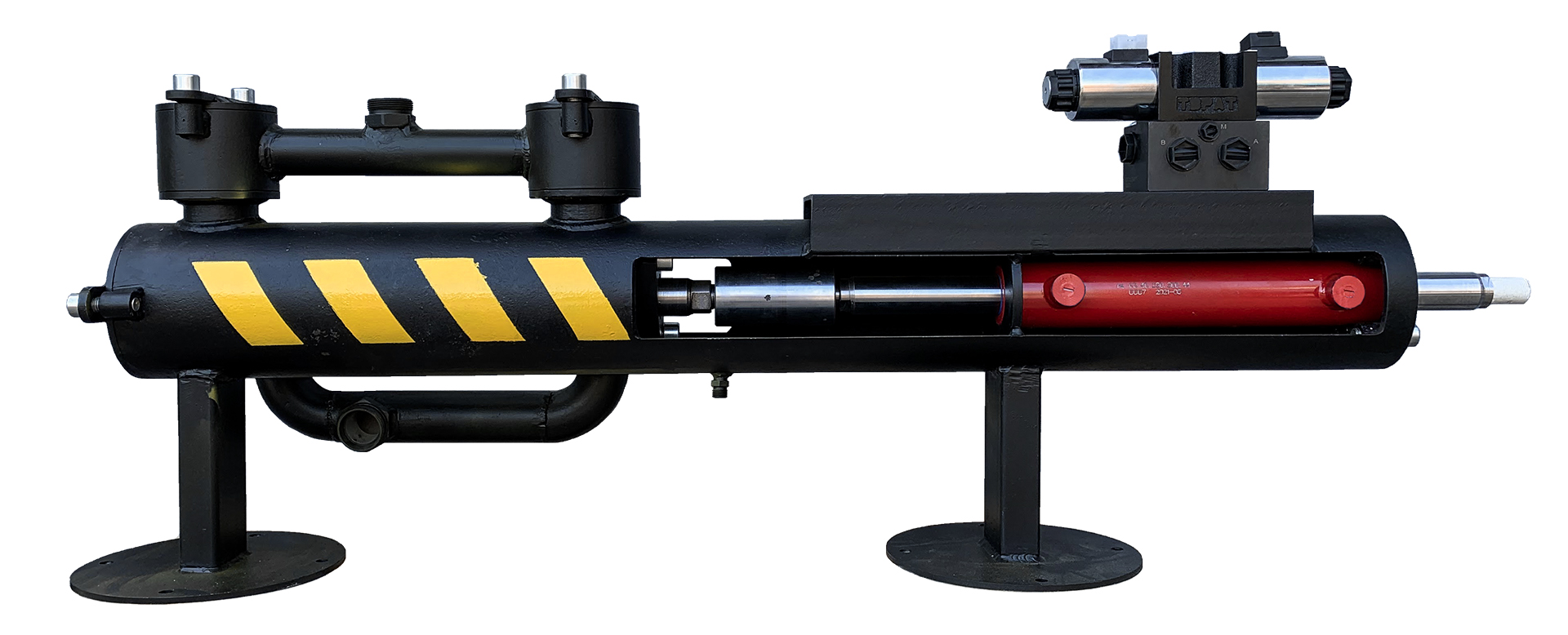 Piston mud pump
Pump for supplying drilling fluid to the bottom of the well. The piston is driven by a hydraulic cylinder, which is controlled by an electrically controlled hydraulic valve. The mud pump provides a pressure of 15 atm and pumps 400 l / min.


Two-axle trailer
The trailer is specially designed for this drilling rig. It allows you to move in hard-to-reach places where heavy transport cannot pass.


Hydraulic supports
Supports are mounted on the chassis to support the weight of the drill string. The set consists of two supports with hydraulic locks.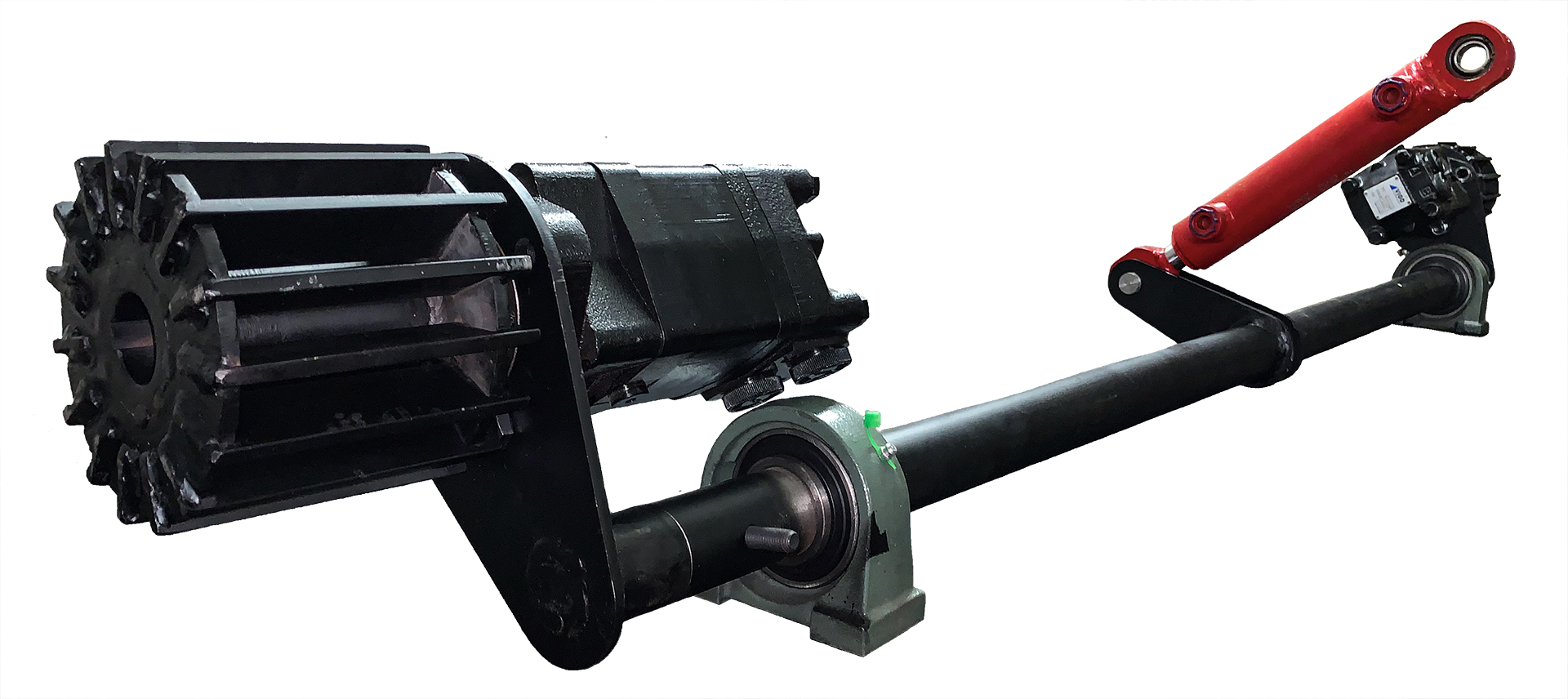 Trailer traction drive
The trailer wheels are rotated by two hydraulic motors. A hydraulic cylinder is used to hold down the clutches. The friction drive allows for maneuvers and turns for precise positioning of the drilling rig.


Drill pipes and tool joints
| Pipe dimensions | Tool joints |
| --- | --- |
| Ø60x6 L=3m | API 2 3/8 REG |
| Ø50x6 L=3m | Z-50 |
Video about hydraulic drilling rig:
Price list
| Item name | Price, USD |
| --- | --- |
| Drilling rig with diesel engine | $16,988 |
| Piston mud pump | $2,073 |
| Two axle trailer | $4,356 |
| Hydraulic supports 2pc | $744 |
| Trailer traction drive | $2,220 |
| Drill wrench set | $210 |
| Drill rod L3m Ø60x6 API 2 3/8 REG | $290 |
| Drill rod L3m Ø50x6 Z-50 | $240 |
| Elevator | $620 |
How to buy?
Contact us and write next information:
Completing you want to buy (list of items from price list)
Country of destinstion
We will calculate shipping price and send you an invoice.